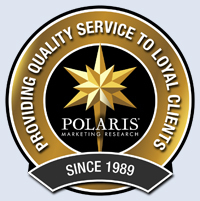 Atlanta, GA (PRWEB) January 17, 2010
Polaris Marketing Research, Inc. (polarismr.com) announced today that senior vice president and brand research expert, Debra Semans will be the keynote speaker at the Georgia Society of Association Executives (GSAE's) luncheon on January 20, 2010. Her topic, "Top Ten Branding Mistakes You Can Avoid," is timed to coincide with the Society's rebranding efforts.
The luncheon is the feature of the organization's quarterly meeting and draws about 200 executives from non-profit organizations, professional and trade associations and their corporate suppliers. The meeting will be held at The Centre at Arbor Connection in Douglasville, Ga., and the luncheon will begin at 11:30. (gsae.org)
"Debra Semans is a nationally recognized expert in branding and she has a wealth of information to share. I am sure everyone will benefit from her speech," said Polaris President Jan Carlson. Semans' speech expands on an article she wrote last year about the brands experiences she has gathered from attendees at a seminar she teaches on Internal Branding (sponsored by the American Marketing Association, marketingpower.com.)
About the brand research firm, Polaris Marketing Research:
Founded by Jan Carlson in 1989, Polaris Marketing Research is a full-service firm that provides state-of-the-art online interactive marketing research reporting, interviewing and data collection, quantitative and qualitative research expertise and personalized project management.
Atlanta-based Polaris Marketing Research is affiliated with the Council of American Survey Research Organizations, the American Marketing Association and the American Society for Quality.
For more information, call Dianne Hill at 404-816-0353 or visit us at polarismr.com.
To hear the latest on what industry leaders are saying about marketing as it pertains to marketing research, visit our blog at themarketingdialog.com.
###