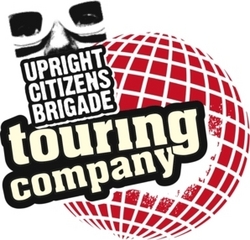 Pan is excited to bring the Upright Citizens Brigade Touring Company to the San Francisco Bay Area.
Oakland, CA (PRWEB) January 20, 2010
Pan Theater is pleased to announce the Upright Citizen Brigades Touring Company Troupe: Brothers Hines will be performing at Oakland's Pan Theater on Friday, February 12th at 8pm. UCB is home to some of the nation's top comedy improv performers and Pan is pleased to be able to host the UCB Touring Company at Pan Theater.
The Brothers Hines is a two person improv group. They will be performing an improv comedy show at Pan on February 12th at 8pm. The set will launch Pan Theater's second improv jam of the 2010 year. The two person duo: Kevin Hines and Will Hines are one of UCB's hottest comedy troupes. The two brothers will also be offering workshops on advanced comedy improv at Pan on February 13th.
The Brothers Hines are just one of several guest performing groups taking part in Pan's 2010 comedy improv season. Pan Theater's house troupe Awkward Face will also be hosting: Five Play, Harvard's Immediate Gratification Players, and Shades of Grey. In 2009 Pan's comedy show line-up included: Oui Be Negroes featuring Second City Alumni: Shaun Landry and Hans Summers and Irish Mutts featuring both Shaun Landry and IO West Alumni: Kevin McShane.
Pan Theater has been providing the San Francisco Bay Area improv comedy shows, improv performance training, and improv workshops in Oakland since February of 2002. Pan Theater is one block away from the San Francisco BART at: 2135 Broadway, Oakland, CA 94612. Pan Theater is located in Oakland's thriving Uptown arts and culture center. Pan Theater's Awkward Face performs weekly comedy improv shows on Saturday nights at 8pm and 9:10pm. Pan Theater also offers weekly Intro to Improv classes and monthly improv comedy jams.
###