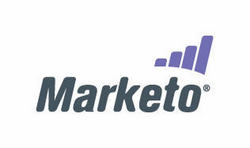 San Mateo, CA (PRWEB) January 19, 2010
Marketo, the revenue-focused marketing automation company, today was honored with "Best Mass Email" solution as part of salesforce.com's AppExchange Best of '09 Awards. Winners were determined based on feedback and reviews from salesforce.com customers, and Marketo's mass email solution has received more than 45 reviews with perfect 5-star ratings for ease of use, value, and support. Last year, Marketo Lead Management also won the AppExchange Best of '08 Award for "Best Marketing Automation" solution.
Hundreds of companies around the world are now using Marketo to manage relevant and personalized email dialogues with each and every sales prospect, create lead nurturing and lead scoring campaigns, and measure and analyze marketing effectiveness with less effort - resulting in increased lead conversion, higher response rates, and improved efficiencies.
"Customers recognize that Marketo is a fundamentally better solution for driving revenue with less effort, and that we are making our customers truly successful in less time," said Phil Fernandez, president and CEO, Marketo. "Receiving an AppExchange Best of Award two years in a row and continuing to earn perfect 5-star reviews from our customers is proof of our customer success-focused culture at work."
The AppExchange is a marketplace for salesforce.com customers to find innovative applications designed to extend the benefits of cloud computing throughout their organizations," said Kendall Collins, chief marketing officer, salesforce.com. "Marketo Lead Management can help our customers realize tremendous success in the cloud. We congratulate Marketo for its customer success and achievement as the top-ranked mass email solution on AppExchange in 2009."
The Mass Emails category, one of 10 separate categories, recognizes solutions that enable users to build segmented email lists, create and distribute email templates, and track post email drop activity within Salesforce CRM. The "Best of" customer choice awards recognize AppExchange partners who have had excellent user reviews in a specific calendar year. They are awarded based on user-contributed reviews and do not reflect the opinions of salesforce.com, its employees or partners.
About Marketo
Marketo is the revenue-focused marketing automation company, revolutionizing how marketing and sales teams of all sizes sell and succeed at every stage of the revenue cycle. Delivered in the Marketing Cloud, Marketo's powerful and easy solutions provide the fastest time to value and ignite explosive revenue growth from the earliest stages of demand generation and lead management to the pursuit of revenue and customer loyalty.
Marketo Lead Management helps marketers acquire, nurture and qualify more high quality sales leads with less effort, while Marketo Sales Insight helps Sales understand, prioritize and interact with the hottest leads and opportunities to close business faster. Known for providing breakthrough innovation and the utmost in usability, Marketo was voted 'Best Marketing Automation Application' in 2008 by salesforce.com customers on the AppExchange. As of December 2009, more than 350 enterprise and mid-market clients in 14 countries have selected Marketo.
About the Force.com Platform and AppExchange
Force.com is the only proven enterprise platform for building and running business applications in the cloud. The Force.com platform powers the Salesforce CRM (http://www.salesforce.com/) applications with more than 800 ISV partner applications like those from FinancialForce.com and Fujitsu, and more than 135,000 custom applications used by salesforce.com's 67,900 customers such as Japan Post, Kaiser Permanente, KONE and Sprint Nextel.
Applications built on the Force.com platform can be easily distributed to the entire cloud computing community through the salesforce.com AppExchange marketplace at http://www.salesforce.com/appexchange/.
###