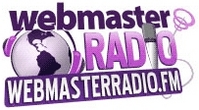 Fort Lauderdale FL (PRWEB) January 19, 2010
WebmasterRadio.FM, the premier B2B online radio network, is pleased to announce the re-launch of "The WordPress Community Podcast" at its new broadcast home, WebmasterRadio.FM Tuesday January 19th. at 5pm Eastern/ 2pm Pacific.
"The WordPress Community Podcast" will feature exclusive interviews with fellow Wordpress developers, topics such as Wordpress hosting and SEO, and news on the latest plug-ins and updates. Also as part of the new format, Joost will be joined by Frederick Townes, author of the W3 Total Cache plugin and CTO of Mashable.com. Frederick will be in charge of doing the news segment on the show each week.
Joost welcomes the In-House Director of Search Engine Optimization for the Tribune Company, Brent Payne, who has over 7-years of experience in the search engine optimization field.
On the December 1st, 2009 episode of Joost's original Wordpress program, "Press This". Joost made an announcement, accompanied by former WordPress Community Podcast host Charles Stricklin, which he had officially purchased the name and rights to The WordPress Community Podcast for an undisclosed amount, and that The "Press This" Podcast would merge together with "The WordPress Community Podcast".
"The WordPress Community Podcast" relaunches Tuesday January 19th and will air every Tuesday at 5pm Eastern/ 2pm Pacific, and is available live at WebmasterRadio.FM or on demand in the WebmasterRadio.FM archives inside the Internet Marketing Channel or through iTunes.
About WebmasterRadio.FM
WebmasterRadio.FM lifts the "veiled curtain" of the Internet, bringing the business community together through an interactive radio network. Its listeners are a global group, comprised of everyone from corporate executives and decision makers to small and mid-sized businesses and individual entrepreneurs. WebmasterRadio.FM's stellar line-up of radio programming includes "CoverStory" with Jiyan Wei of PRWeb, WebmasterRadio.FM's official newswire; "Market Edge" with W2/Racepoint Group Chairman Larry Weber; Fired Up! with Gordon Rudow of Bonfire Communications; "SEM Synergy" with Search Engine Marketing Industry Leader Bruce Clay and more. To tune into WebmasterRadio.FM's live content or check out the show lineup, please visit http://www.WebmasterRadio.FM.
###