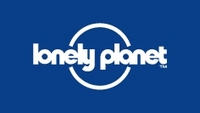 We hope everyone enjoys sharing their favorite travel images in our effort to build the world's largest online mosaic of travel photography
Oakland, CA (Vocus) January 30, 2010
Lonely Planet is celebrating the publication of its 100 millionth guidebook by inviting travelers to share photographs of their favorite travel experiences online.
The 15th edition of the guide to Australia is officially the 100 millionth book to be published in Lonely Planet's 37 year history.
To celebrate, Lonely Planet will launch a competition on January 29, 2009 to encourage travelers to share their favorite travel images and be in the running to win a round-the-world trip for two, or one of 200 Nokia handsets valued at around $740US. Travelers will be able to upload their travel images via lonelyplanet.com/win.
Lonely Planet's co-founder, Tony Wheeler, said shared travel experiences are at the heart of everything Lonely Planet does. "And this is why we decided to reach out to our travel community with a competition to build the world's largest online mosaic of travel images to support us having published 100 million guidebooks.
"Pictures are a wonderful way to tell a story. They can celebrate memories of travel and capture the essence of our experiences. Over the years, Maureen and I have taken thousands of pictures around the world, and they're an important part of our travel history.
"I'm delighted and amazed that we've published 100 million books, but the real cause for celebration is the hundreds of millions of shared travel stories experienced by Lonely Planet travelers. Sharing those stories is something we've been encouraging for decades," Tony Wheeler said.
Lonely Planet CEO Matt Goldberg said the milestone of publishing 100 million books was an opportunity to reflect on how the company has evolved as a multi-media travel publisher.
"Lonely Planet serves an amazing global community of like-minded travel enthusiasts who, not only buy our books, but also enjoy accessing travel content, information, and services online and wirelessly, as well as through TV and magazines.
"This milestone is not about us; it's about you. We would never have reached our 100 millionth publication without the goodwill of a loyal travel community who have enthusiastically shared their experiences with Lonely Planet out of the pure joy of travel and to help all travelers on their next journey.
"We hope everyone enjoys sharing their favorite travel images in our effort to build the world's largest online mosaic of travel photography," Matt Goldberg said.
You don't have to be a professional photographer to enter. Entries will be judged on how your story - a combination of an image and a caption - captures the adventurous free spirit of Lonely Planet and getting to the heart of a place.
Tony Wheeler on Lonely Planet's 100 million books and sharing travel stories:
Tony shares his thoughts on Lonely Planet achieving its 100 millionth book milestone and what sharing travel stories means to him on location filming 'Lonely Planet: Roads Less Travelled' in Alaska. You can view it here.
"We invited feedback in our very first books and soon began to include the useful warning that 'Things change – prices go up, good places go bad, bad places go bankrupt – so if you find things better or worse, recently opened or long ago closed, please write and tell us'. Our travelers have taken that statement seriously, from the very beginning we've been supported by thousands of travelers who have written invaluable letters about their experiences.
"The phrase hadn't been invented yet, but in 1981 Lonely Planet made its first foray into 'user generated content' by sending out a quarterly newsletter incorporating information from Lonely Planet travelers and writers out on the road.
"Our newsletter compilers evolved into today's Talk2Us team, the connection to our travelers and an attempt to be more responsive to their feedback and to develop better ways of incorporating it into our planning for new editions.
"The Thorntree was born in 1996 – likely the first example of a vibrant traveler community on the web – and moved us into the era of online traveler conversations with the ever-growing Lonely Planet community. Today there are close to three quarters of a million Thorntree users and a new post goes up every 12 seconds.
"Today we're a multi-media travel publisher – content from our guides feeds into the world's media – you only have to look at the amount of attention Best In Travel 2010 has already received in international media; into research and inspiration for the Lonely Planet Magazine, our award winning television programs, mobile devices and licensing deals across the globe and, of course, our website, lonelyplanet.com"
Counting those millions - notes to editors:
Australia is Lonely Planet's number one selling title with over two million copies. It was the first to reach a million copies in print in July 1999. India followed by hitting the million mark in April 2001, Thailand in March 2002, New Zealand in October 2002, Southeast Asia on a Shoestring in February 2004, China in March 2007. Lonely Planet's first European title to reach a million copies was Italy in December 2007.
From Lonely Planet's first book in 1973, it took 26 years until 1999 to reach 30 million copies in print. Five years later in 2004, 60 million books had been printed. And now, in just six years, we are announcing the 100 millionth book in print.
Tony and Maureen Wheeler are available for telephone and email interviews throughout the competition.
###