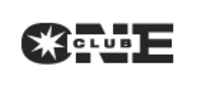 Best Place to Work Out
Lynchburg, VA (PRWEB) January 25, 2010
Diet-to-Go, a national leader in nutritional meal programs, today announced the collaboration with Club One Fitness, a leader for award-winning fitness and wellness solutions operating 20 health clubs in California.
Through this exciting new relationship, Diet-to-Go will deliver fresh-made food that adheres to the guidelines of major medical organizations including the American Dietetic Association and American Heart Association to Club One members in San Francisco, Oakland and San Jose.
"We are extremely excited about this relationship," said Hilton Davis, founder and CEO of Diet-to-Go. "It makes perfect sense to have a partnership between two premiere companies that believe in delivering quality and excellence so our customers can achieve the highest standard of living."
Michele Trankovich, Diet-to-Go Corporate Accounts Manager, terms the new deal a mutually beneficial relationship that was three years in the making.
"Club One was seeking a premiere, healthy meal program to offer their members as part of their Lite N' Up wellness initiative and Diet-to-Go was interested in joining with premiere clubs in the Bay Area as part of their 'Partner in Health' Program," she notes.
In an effort to provide well-rounded weight loss solutions that combine both fitness and nutrition, Diet-to-Go meals can now be found at three Club One locations in the Bay Area – Citigroup in San Francisco, City Center in Oakland and Santana Row in San Jose.
Diet-to-Go will also be available at 4 additional Club One locations starting February 2010: Almaden Valley, Silver Creek Sportsplex, Scotts Valley, and Embarcadero Center.
About Club One:
Founded in 1991, Club One is a leading source for award-winning fitness and wellness solutions throughout the United States. In addition to operating 15 Club One Fitness branded clubs in Northern California and five Frog's Fitness branded clubs in Southern California, Club One also manages more than 60 corporate fitness centers, community centers, multi-tenant business parks and municipalities serving more than 125,000 members nationwide.
Club One's innovative programs and exceptional service environments have earned it numerous long-standing awards, including: "Best Health Club", "Best Place to Work Out" and "Best Places to Work" nods, as well as several Nova 7 Certificates of Excellence.Club One partners include: Autodesk, Chevron, AOL, eBay, Electronic Arts, Motorola, VM Ware, the Jewish Community Centers of San Francisco, Silicon Valley, St. Louis, Denver, Minneapolis and Reno, among many others. For more information, please visit http://www.ClubOneInc.com.
About Diet-to-Go:
Whether you prefer delivery or pick up, Diet-to-Go is the ultimate meal program for determined dieters and the 'on-the-go' crowd. Our three amazingly healthy meal plans – Traditional Low-Fat, Vegetarian Low-Fat and Low-Carb – include 5 full weeks of tantalizing breakfasts, lunches, and dinners. Diet-to-Go has been a trusted name for 19 years, delivering delicious food, great prices and unsurpassed customer service! http://www.diettogo.com
# # #