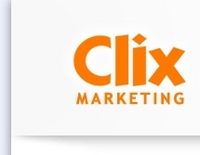 These additions to our team will enable Clix to expand its capacity for new clients in 2010 as well as maintain the satisfaction of our existing PPC advertising clients
Louisville, KY (PRWEB) January 25, 2010
Clix Marketing, a leader in per-per-click advertising campaigns, today announced two key additions to its staff of online advertising experts and the promotion of one of the agencies top performing account managers.
The appointments include: Joseph Kerschbaum, to the position of Client Services Director; John Lee, to the position of Search Marketing Manager and the promotion of Clix Marketing ad campaign manager Mae Flint to the position of director of operations.
"I'm thrilled to make these key hires to support the accelerated growth of Clix Marketing", says David Szetela, Clix CEO and Founder. " These additions to our team will enable Clix to expand its capacity for new clients in 2010 as well as maintain the satisfaction of our existing PPC advertising clients".
In the first quarter of 2010 Clix will develop campaigns for several new clients that the agency is acquiring from two sources, specialized SEO agencies as well as traditional advertising agencies that realize their customers advertising needs are best met by an agency that focuses solely on pay-per-click advertising campaigns.
"Search engines continue to add new functionality and reporting capability to their ad platforms and the inventory and targeting available in content networks is skyrocketing," adds Szetela. "It takes an experienced team to manage the latest advertising opportunities in order to deliver a competitive advantage to advertisers. We now have the resources to deliver on new opportunities from Google, Yahoo, Microsoft and selected independent networks as soon as they become available".
Joseph Kerschbaum has been hired as the new Client Services Director at Clix and will be in charge of the day-to-day management and optimization of Clix's PPC campaigns. Joe will also be writing and coordinating the Clix online advertising news blog as well as attending and speaking at online advertising, and search marketing industry conferences.
Joseph Kerschbaum has been working in the paid search industry since 2006. He has created and optimized numerous paid search campaigns for companies around the country. Joseph has written hundreds of articles on pay-per-click management, Google AdWords Quality Score, conversion optimization and every other aspect of paid search marketing. His writing has appeared online in various industry blogs including PPC Hero and print publications including Website Magazine.
John Lee has joined the agency as Search Marketing Manager. John Lee has been working in online advertising since 2007. John has created and optimized paid search campaigns for the automotive, publishing, and online marketing software sectors. John is also a published author on the topic of SEM and his writing has appeared on PPC Hero, SEO Boy and the Wordstream Blog.
Mae Flint, has been promoted to the position of director of operations. Flint has been with Clix since October 2008 and manages a growing diverse set of client campaigns for target market definition and creative development.
Prior to joinin Clix Marketing in 2008, Flint had managed both PPC and targeted content adverting campaigns for ecommerce companies. Previously, she was assistant facility manager at her alma mater of Murray State University and as executive director at the Murray Tourism Commission in Murray, KY, where she was responsible for all public relations plans including media relations, social marketing, digital marketing, advertising, retail marketing, graphic design.
David Szetela, CEO and Founder, Clix Marketing
Online Advertising guru David Szetela founded Clix Marketing in 2003, following a 25-year career in technology sales and marketing as an executive at Apple Computer and Ziff-Davis Publishing. He is active in the Search Engine Marketing Professional Organization (SEMPO) and is the author of two lessons in SEMPO's Advanced Search Advertising course. He is a regular speaker at PPC Summit, MarketingSherpa, B2B Summit, Search Engine Strategies and SMX, events, He also hosts a weekly radio show, PPC Rockstars.
About Clix Marketing
Headquartered in Louisville, Kentucky, Clix Marketing expertly creates and manages pay-per-click advertising campaigns on services like Google AdWords, Yahoo! Search Marketing, Microsoft adCenter and others. Their pay-for-performance-based fee structure keeps organizations focused on helping their clients steadily increase their sales and improve their campaigns' ROI.
###