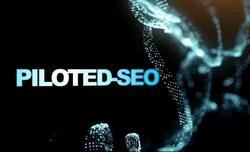 Managed SEO Service
(PRWEB) October 8, 2010
When more and more companies decide to use the Internet to introduce their business, an entire industry is being created to meet the demand. Unlike traditional advertising vehicles, Internet advertising is an extremely affordable and effective way to draw new clients to a business owner.
Nowadays, everybody is looking to move their website on top of Google result pages; they are all looking for organic traffic. Imagine there are ten stores all selling the same product: which one will sell more? The simple answer is the one who is closer to buyers.
On the Internet, the closer they are to the top page on Google result, the more traffic will be driven to their websites and the more money they can potentially accomplish from new customers.
For example, a Google search for "send text" netted around 48,900,000 results. At 10 results per page, there are 4,890,000 pages of search query matches. Since Internet users are unlikely to look through them all, usually the message provider on the first page will get called the most. To be sure, the difference between being on the first page and the second page can be staggering.
Search engines offer the ability to buy a spot at the top of a result page for a specific keyword, but as more and more companies use the same keyword for their business, the price will rise more and more and this option becomes useless. This is where the search engine optimization companies come to the rescue, to let business websites earn a natural place and bring organic traffic from search engines. By utilizing certain techniques, search engine optimization marketing companies can help clients to land on the first page of a search engine query. The demand for these kinds of services are so high.
Piloted-Seo introduces a Managed SEO Service to let business owners get their place on top Google results and to bring them what is called organic traffic. Piloted-Seo also includes a professional video creation service on their monthly package so customers can show their business or services on video websites , which presents a second advertising vehicle to their business.
Piloted-Seo is a company with a mission "to make search engine optimization a managed turnkey, results-driven service that is effective, risk-free and affordable to all businesses".
To find out more about how professionals are using search engine optimization technology to help clients attract new customers through increased website traffic, please visit http://www.piloted-seo.com.
# # #