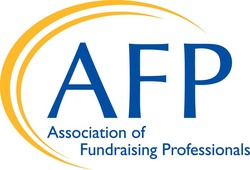 Many companies talk the talk about philanthropy, but TELUS really makes giving and volunteering a priority," said Paulette V. Maehara,CFRE, CAE, president and CEO of AFP. "They are truly deserving of this honor."
Arlington, VA (PRWEB) January 26, 2010
International Award Presented To TELUS for Innovative Philanthropic Initiatives
TELUS has been named the top philanthropic corporation for 2010. TELUS is the first Canadian company to ever receive this global honor.
The Association of Fundraising Professionals (AFP) will honor TELUS Corporation, a Canadian telecommunications company, with the 2010 Freeman Philanthropic Services Award for Outstanding Corporation at its Awards for Philanthropy event in Baltimore, Md. on April 13.
"A lot of companies talk the talk about philanthropy, but TELUS really makes giving and volunteering a priority," said Paulette V. Maehara, CFRE, CAE, president and CEO of AFP. "Their approach to philanthropy and their demonstrated commitment to employment involvement through their charitable giving and volunteerism programs sets the standards for corporations around the world. They are truly deserving of this honor."
The award honors a corporation that demonstrates outstanding commitment through financial support and encouragement and motivation of others to take on leadership roles in their communities. Guided by its motto, "We Give Where We Live," TELUS, its team members and retirees have contributed $154 million to charitable and not-for-profit organizations and volunteered more than 3 million hours of service to local communities since 2000. TELUS gave $24 million in 2009 alone to a variety of community initiatives, including support to children's hospitals, food banks, military family funds, Alpine Canada Alpin, and the Juvenile Diabetes Research Foundation, who TELUS also partners with to hold the annual TELUS Walk to Cure Diabetes.
"The TELUS team is deeply honoured to be recognized for our culture of giving," said Darren Entwistle, TELUS president and CEO. "We are a company that measures success not only by profitable returns, but by the contributions we make to society. This award is shared by all TELUS team members and our retirees who give every day with their selfless efforts, hearts, minds and money to help our neighbors and make our communities healthier for us all.
TELUS has also taken an innovative role in supporting sports and recreation groups, a sector not always viewed by the public as charitable, but which nevertheless play a key role in educating young people and developing life skills. Some of the causes the corporation have supported include I CAN Play Soccer, a soccer skills program for autistic children and their siblings, and POWER, a collection of interactive performances by culturally diverse youth in collaboration with professional artists, as well as Gymnastics BC and the Hockey Education Reaching Out Society.
"TELUS's rich diversity in its giving—and the impact its support is having on communities across Canada—makes it one of the leaders in corporate philanthropy," said Gail Freeman, president and CEO of Freeman Philanthropic Services, which sponsors the honor. "We are proud to join with AFP in recognizing the extraordinary charitable work of TELUS."
A key aspect of TELUS's philanthropic initiatives is the collaborative involvement of its employees and retirees. TELUS encourages personal employee charitable giving and involvement through a number of means, including an extraordinary program that matches donations, dollar for dollar, given by any employee or retiree to over 50,000 registered Canadian charities. In addition, employees and retirees who record at least 50 hours of volunteer time as an individual can apply for a $200 community grant to the charity of their choice. The corporation also holds an annual TELUS Day of Service, which in 2009 involved more than 9,100 individuals working on about 175 volunteer projects all across Canada on one special day.
Central to TELUS's realization of philanthropic giving, nine TELUS Community Boards – Victoria, Vancouver, Edmonton, Calgary, Ottawa, Toronto, Montreal, Rimouski and Atlantic Canada – guide the company's local community support. The TELUS Community Boards are comprised of community leaders and TELUS team members who come together to make local funding decisions and seek out charitable partners – an approach to corporate philanthropy unique in Canada – ensuring the decision-making remains within the community. Since 2005, these boards have given more than $21 million in three areas of funding: arts and culture, education and sports, and health and well-being in our environment. This type of community-based funding approach is unique for an organization of TELUS' size and scope.
The Association of Fundraising Professionals (AFP) represents 30,000 members in 2007 chapters throughout the world, working to advance philanthropy through advocacy, research, education and certification programs. The association fosters development and growth of fundraising professionals and promotes high ethical standards in the fundraising profession. For more information, go to http://www.afpnet.org.
Freeman Philanthropic Services, LLC (FPS) with offices in New York City and Boston, is a full-service retained executive recruitment firm specializing in recruitment for not-for-profit institutions and organizations. FPS has a distinguished history of successful partnerships with a variety of clients including hospitals, academic medical centers, universities, cultural organizations, advocacy and social service agencies, and relief aid organizations. For more information about FPS, please visit its website at http://www.glfreeman.com.
###