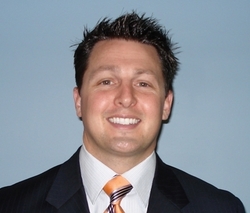 "It's important to me that we provide the best services possible to our clients and contribute to the greater good in our community," ~ Jim Rothermel
Braintree, MA (PRWEB) January 28, 2010
Northeast Consulting, a premiere outsourced sales and marketing firm in the Greater Boston area, announced that the company has earned the number one ranking on the Verizon B2B New England/Northeast Door to Door sales team. Northeast Consulting has also been ranked number seven in the nation out of 19 other B2B Verizon teams.
Led by President Jim Rothermel, Northeast Consulting is a privately owned sales and marketing company that provides leading sales solutions to small business clients. Established in 2001, Northeast Consulting opened its office in Braintree, MA in 2008 due to client opportunities in Eastern Massachusetts.
In 2009, Northeast consulting doubled its staff and achieved record-breaking sales results for Verizon B2B, outselling other B2B clients in Verizon sales.
"I'm so proud of each and every member of my team who has given one hundred percent to our business and the needs of Verizon," said Jim Rothermel. "We've been able to deliver above and beyond, demonstrating to Verizon our commitment to their products and services – an amazing accomplishment."
"We are extending a big congratulations to our number one office, led by Jim Rothermel, for a job well done," said Susan Olmstead, regional sales manager from Verizon. "We're looking forward to our continued relationship with Northeast Consulting and are looking forward to big sales numbers out of their office in 2010."
In addition to achieving these significant Verizon sales results, Northeast Consulting is also active in the community, participating and donating funds to local charitable organizations. In late 2009, they helped to kick off a canned food drive, Braintree Community Pantry; in the summer of 2009, they volunteered at Community Servings, an organization that delivers meals to homebound neighbors.
"It's important to me that we provide the best services possible to our clients and contribute to the greater good in our community," Jim Rothermel said. "Our team works together extremely well and accomplishes anything we set our minds to – and we provide tremendous results."
About Northeast Consulting
Northeast Consulting, Inc. is a leading provider of outsourced, face-to-face sales and marketing teams. Northeast Consulting's clients benefit from their professional sales and marketing teams, who institute immediate, widespread, and aggressive campaigns. For more information, contact Jim Rothermel at (781) 794-3200 or log on to http://www.northeastconsultinginc.com.
###