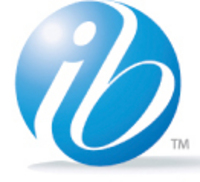 Building our core personnel across the organization is fundamental to International Bedding's business objectives for 2010
Ft. Lauderdale, Florida (PRWEB) February 12, 2010 -
International Bedding positioned itself for a year of significant growth in 2010 by getting back to basics: hiring exceptional talent, refining its core business strategy, and investing in infrastructure.
Personnel Additions
Four operations management assignments were previously announced in August: Bruce Miller, vice president of logistics and continuous improvement; Steve Greco, operations manager at the Texas plant; Jim Haynes, operations manager at the New York plant; and Steve Boucher, plant manager at the Pennsylvania facility.
In addition, eight key staff appointments were made in 2009 across the organization, including several diversity hires in both the Sales and Operations groups:

Wayne Allen Dewitt, Jr. joined the International Bedding sales team as manager for the Colorado, eastern Wyoming, and northern New Mexico territory. A successful sales rep for over 24 years, Dewitt spent 21 of those years with Simmons Bedding Company.
IB welcomed David DuBosar to the sales group as territory manager for north Florida and the Panhandle, southern Georgia and southern Alabama. DuBosar brings 30 years of bedding industry experience with Gold Bond Mattress, in both manufacturing and sales.
Whitney Alanah Frazier joined IB as a recent college graduate. She earned her business degree from the University of Georgia, where she received both HOPE and Kiwanis Scholarships, was vice president of the Alpha Lambda Delta honor society, and was voted Emerging Leader of the Year. Frazier is the territory manager for middle Georgia and middle Alabama.
With over 20 years in the industry, veteran Warren W. Coomber brings a wealth of retail training, key account management and brand development experience to International Bedding. Previously, Coomber worked both on the retail side at Sleep Shop, and at Sealy Corporation in marketing, sales and corporate training.
International Bedding also welcomed Sande S. Haar to the sales team as a key account manager. A 25-year mattress industry veteran, including 20 years at Sealy, Haar is focusing on growing IB's Hospitality and Contract bedding business.
Enrique Jimenez was welcomed to International Bedding at the Arizona plant as mattress production supervisor. Jimenez contributes extensive industry operations expertise, having spent ten years with Simmons Arizona as a production supervisor.
Karen E. Logan, office manager in the Arizona IB site, draws on over ten years in the Chemical industry plus five years teaching high school. Logan has an accounting degree from Miami University of OH and a Masters degree in Secondary Education from Arizona State University.
IB's newest addition, Marketing Manager Scott David O'Bryant, was most recently with Riverside Furniture in Arkansas as vice president of sales administration. Previously, O'Bryant was with Sealy for 15 years where he gained extensive industry experience in the areas of specialty bedding, sales information, product and marketing management.
"Building our core personnel across the organization is fundamental to International Bedding's business objectives for 2010," stated Tony Smith, CEO of International Bedding Corporation. "I'm proud that we've been able to recruit so many talented people - and a number of industry veterans - to join the IB team. We're confident this will play a big part in our success this coming year and in the future."
Growth in Operations
From a general business and operational perspective, International Bedding also made some strategic changes and investments in 2009.
"Our management team has made a concentrated commitment to continuous improvement that extends across the entire organization," Smith continued. "We're expanding our reach in the hospitality market and continuing to focus on emerging green technologies. Meanwhile, we're still staying in close step with our core retail business, as demonstrated by our recent acquisition of seasoned industry veterans in sales, marketing and operations."
"Eight new territory reps joined us last year to cover key Hospitality markets where IB is seeing significant activity," reported Dave Dombar, vice president of the contract division at International Bedding. And to increase its visibility in the market, IB has joined three hospitality industry organizations: the Asian American Hotel Owners Association or AAHOA, the NEWH Hospitality Industry Network, and the National Indian Gaming Association (NIGA.)
International Bedding has also made a strategic commitment to incorporating top-of-the-line green materials and earth technologies throughout its product portfolio.
"We began incorporating soy into all our fully-recyclable, PBDE-free and CFC-free foam mattresses in 2009," said Eric Johnson, senior vice president of merchandising and marketing. "We increased the use of organic cotton and bamboo fabrics, as well as using more natural latex materials across the board. And our Origins specialty mattress line was redesigned to deliver the greenest, most eco-friendly product we've ever offered."
About International Bedding Corporation
With 2008 net sales in excess of $150 million, International Bedding is a top-10 U.S. manufacturer of quality sleep systems, with five wholly owned mattress manufacturing facilities across the country. The company is dedicated to exploring innovative and bold ideas while maintaining a steadfast commitment to utilizing only the highest-quality raw materials. International Bedding designs, manufactures and distributes the finest sleep systems in the world, from low-cost velocity products to state-of-the-art ultra-premium collections. With over 30 years in business, the company has built a reputation for manufacturing high-quality, high-value limited-distribution brands such as Europa, Miralux, Origins, the IB Classic Collection, and American Pedic.
Corporate headquarters are located at 1000 NW 65th Street, Suite 103, Fort Lauderdale, FL 33309. Telephone (954) 491-1002. For more information on International Bedding or its sleep systems, visit the corporate website at ibcgroup.com. International Bedding, the International Bedding logo, Origins, Europa, Miralux, the IB Classic Collection and American Pedic are trademarks of International Bedding Corporation.
Media Contacts:
Eric Johnson, Senior Vice President of Merchandising and Marketing
Scott O'Bryant, Marketing Manager
623-478-7688
# # #