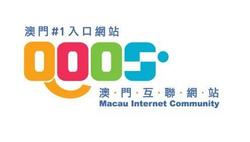 The site design is brilliant. It is user friendly, has a huge amount of content for users, offers great access to local market consumers for advertisers and continues to push the envelope on Chinese website design and functionality" said Mr. Simon Henry
(PRWEB) January 31, 2010
QOOS.com with more than 1.5 million visitors each month, launched today their new site heralding a new era in web experience for Macau. New features include Facebook integration, Chinese to English Dictionary, the ability to search across all major portals and access to the latest news and finance information.
"This is a major step forward for QOOS.com and this redesign has been in the planning for more than 3 months to ensure we included all the wish lists of users onto the site. We ran a survey and got fantastic feedback, most of which we included in this release," said Mr. John Lui, General Manager of QOOS.com.
The site design is brilliant. It is user friendly, has a huge amount of content for users, offers great access to local market consumers for advertisers and continues to push the envelope on Chinese website design and functionality," said Mr. Simon Henry, CEO of Macau Ignite Technology, the architects of the site.
About Macau Ignite Technology
Macau Ignite Technology (http://www.mit.com.mo) is the leading ecommerce, application development and Online Marketing business in Macau. We have built and manage enterprise grade websites and e-commerce platforms including QOOS.com and Macau.com. Experts in Online Marketing, we are the only business in greater China with two in-house Google Adwords Consultants with extensive experience in English, Chinese (Simplified and Traditional) and Japanese Search Engine Optimization and Search Engine Marketing. Macau Ignite Technology is also the exclusive Reseller of the Web 2.0 Allotz Hotel inventory Distribution solution for Asia. Based in Macau, we have 25 local staff and three development houses in Mainland China.
About Macau Ignite Media Group
Macau Ignite Media Group is a media conglomerate with businesses in out-of-home, online, print, and entertainment and events targeting visitors to Macau, an entertainment destination in Asia. The Group was formed in 2009.
# # #