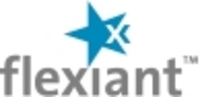 Robert brings a welcome depth of experience and maturity to our client-facing activities and his appointment is a critical part of the company's growth strategy
(PRWEB) January 31, 2010
Flexiant, the software and services company, today announces the appointment of Robert Karssiens as Director of Sales and Marketing.
Karssiens will oversee worldwide sales and marketing functions, focusing his efforts on expanding Flexiant's base of licensees of its market leading cloud infrastructure technology, FlexiScale.
Karssiens' career spans over twenty years during which he has held senior sales and marketing roles in the information technology sector at firms such as Computer Associates, Pansophic Systems, Memec, i2 Mobile solutions, and Fleetwood. Immediately prior to joining Flexiant, Karssiens was Chief Executive Officer of Orchestrator, a fleet telemetry company.
"Robert brings a welcome depth of experience and maturity to our client-facing activities and his appointment is a critical part of the company's growth strategy. I am confident that his industry knowledge and business acumen will lead Flexiant to the next level in the cloud infrastructure software market," said Alex Bligh, Chief Executive Officer.
"It is an exciting opportunity to be able to lead the sales and marketing function within Flexiant," said Robert Karssiens. "Flexiant's reputation for innovation and excellence is richly deserved and I am looking forward to enhancing their international profile and growing the business."
About Flexiant
Flexiant is a software and services company offering Flexiscale software to data centre, telecom and hosting providers. This allows licensees to build their own cloud and sell cloud services to their own customers using their own brand. Flexiscale is the UK's first cloud computing platform. This platform was launched in 2007 by XCalibre Communications Ltd, an award winning company with a 12 year track record of providing hosting services to the enterprise market, and subsequently acquired by Flexiant.
What is cloud computing?
Cloud computing gives customers access to computer resources provided as a utility, often on a pay as you go basis. Dynamically scalable virtualised resources are provided as a service over the Internet. Customers can thus avoid owning the physical infrastructure to host their software platform or web site, paying only for those resources that they use.
What are the benefits of cloud computing?
The "pay as you" go nature of cloud computing means companies can lower costs by eliminating capital investment and reducing operational costs. When resources are not being used, they are not being paid for either.
As computing resources can be dynamically shared between different customers, utilisation rates are improved, and the same computer hardware is used more efficiently. Power consumption is reduced, which has a significant impact on operational costs as well as considerable environmental benefits.
The increased agility of cloud computing means customers can easily scale up and down their computing resource in response to changes in demand. Customers can set up multiple servers with the click of a mouse, rather than wait days or weeks for an engineer to provision them in a data center.
What role does Flexiant play?
Many businesses use hosting providers, data center operators or telecommunications companies to provide and run the servers they use for their web sites and applications. These service providers host the servers of many such businesses, and are now looking to offer cloud computing services to their own customers. Flexiant allows them to do this without significant research and development expenditure by leveraging the five years of software development experience it has accrued as a pioneer in the cloud computing space.
# # #