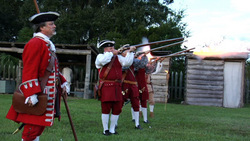 I watched the Tea Party movie today - so unbelievably inspiring! I was capitivated I felt like I was right there at the 9-12 Tea Party in D.C. with my fellow Americans. I found myself laughing, crying and standing up and cheering. - Cindy
Atlanta, GA (PRWEB) January 30, 2010
The recent election of Republican Scott Brown to the United States Senate has upset the political establishment in Washington and established the tea party movement as a legitimate grassroots force in American politics. Now, the newly updated film trailer proclaims Tea Party: The Documentary Film is driving momentum as the "story of 2009 and the must see film for 2010". It is being viewed as a key to understanding the winning message of a movement whose core tenets - Constitutionally limited government, fiscal and personal responsibility and free markets - are transcending partisan divides.
The film is scheduled to be screened at two high profile conservative events in February in addition to appearing in portions of the February 2nd national webcast - "The State of the Union - The Voice of the People" moderated by Herman Cain and featuring leaders from eight of the nation's top conservative organizations. The National Tea Party Convention will show the film on Thursday, February 4th at 9PM to a Nashville, Tennessee audience of over 600 convention-goers including keynote speaker Sarah Palin and several Hollywood celebrities. The film will also be shown as a part of the CPAC conference in Washington, DC on Friday, February 19 at 10:00PM. Grassroots activists who are featured in the film are planning to attend.
The film will be shown in locations nationwide on Saturday, February 27 on the one year anniversary date of the movement. The screenings are being organized by grassroots activists and tea party group organizers working with Ground Floor Video, the film's license holder and production house. The effort is being seen as the tea party equivalent of looking back through the photo album of an eventful year of meaningful activism, and planning ahead to to the Tax Day Tea Parties and the 2010 elections.
The documentry film was released direct to DVD last month and is avaialble for purchase, or in bulk, at http://www.teapartymovie.com For interview requests or broadcast permissions related to excerpts from "Tea Party: The Documentary Film" please call Executive Producer, Luke Livingston at 770-928-8003.
###