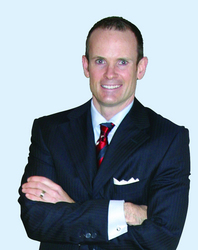 regardless of the science, most dental schools and state dental licensing boards, are artificially slowing the progress of advances in understanding of disease relationships from benefiting the general population's health
Boston, MA (PRWEB) February 1, 2010
New evidence shows improvements in oral health can have a positive impact on reducing atherosclerosis or plaque in arteries. Dr. James McAnally was recently interviewed about the role of the dentist and heart health by Dr. Dean Vafiadis, a New York based prosthodontist, on New York City Cosmos radio FM 91.5 WNYE. The science behind why a diseased mouth puts one at a higher risk for numerous systemic disease such as heart attack, stroke, Alzheimer's and some forms of cancer continue to build were discussed. Both concurred that as more dentists and physicians become aware of how this affects their patient's general health and medical condition, the public's expectations of the role their dentist plays in health will likely to shift.
Dr. James McAnally, CEO of Big Case Marketing, the leading marketing and case acceptance consulting firm for dentists with advanced clinical training, explains "Almost a hundred years ago there were a few dentists and physicians who were very forward thinking who postulated that dental disease could actually impact general health. Unfortunately, at that time, quackery in medicine and dentistry was being fought, and valid lines of questioning were ejected instead of explored delaying the study of what relationships were present between the mouth and entire body. In our current environment, thanks to professional rigidity and failure to change the existing standards of care rapidly, regardless of the science, most dental schools and state dental licensing boards, are artificially slowing the progress of advances in understanding of disease relationships from benefiting the general population's health."
Dentists such as Dr. Vafiadis and Dr. McAnally are on the forefront of putting the information needed in front of the lay public so they can be informed as to what they should be hearing from their local dentist. McAnally continues, "The recent report out of Case Western University where doctors found the exact same strain of bacteria from a 35 year old California woman's infected gums in her still-born baby serves as a vivid example of a direct systemic infection resulting from an oral infection. While that makes for good headlines, the headline that isn't being put out there is the literal millions in the population who will suffer more whole body disease, worse whole body disease, and a potentially shortened lifespan simply as a consequence of what their dentist isn't talking to them about."
As part of the interview, the Medical-Perio Referral Program, designed for general dentists, periodontists, oral surgeons, and prosthodontists, which allows an easy facilitation of the physician-dentist relationship to improve patient health in both environments was also discussed. Dr. McAnally explains, "This is really a two way street that benefits every patient. If the patient goes to a dentist that is part of the referral program, they know they are under the care of someone who understands the links in health and how to do everything the current science shows is effective to help the patient become healthier and stay healthier. Furthermore, by improving the referral relationship between the family practice physicians and cardiologists and the dentist, more medical patients with serious medical conditions are likely to receive appropriate dental treatment to reduce dental disease's effects on their systemic health. Everyone wins. For some dentists, this referral model literally recreates the entire focus of a practice."
Dentists or medical doctors interested in the Medical-Perio Referral Program can contact Big Case Marketing at info(at)BigCaseMarketing(dot)com, call 1-206-601-6754, or click here.
###