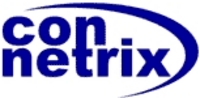 "Reselling the SmarterTools product line gives us the advantage of offering hosted and managed solutions for our clients at an affordable price."
Plainview, NY (PRWEB) January 28, 2010
Connetrix, a full service provider of managed hosting services, server co-location services and managed information technology (IT) Services is proud to announce that they have entered into a partnership agreement with SmarterTools Inc. of Phoenix, Arizona to distribute SmarterTools software as an authorized reseller.
This partnership allows Connetrix to offer the entire SmarterTools product line, including the SmarterMail mail server, SmarterStats Web log analytics and SEO software, and SmarterTrack customer service software for use either on a server hosted and managed in the company's datacenter or installed at their offices.
Additionally, for SOHO and SMB clients not requiring a dedicated server environment, Connetrix will also be integrating these software packages into their shared application environment, thus allowing these small business account access to these great packages at a substantially reduced cost of entry. Connetrix will also be able to provide these customers with a migration path to a dedicated or in-house server as their needs expand.
"Since we focus on providing solutions to small to medium size businesses, we are always looking for products that allow us to offer the features our clients are asking for at a price point they can afford," said Kevin Coveney, president of Connetrix. "Reselling the SmarterTools product line gives us the advantage of offering hosted and managed solutions for our clients at an affordable price. These products consistently allow our customers to do more and still stay within their budget."
SmarterMail 6.x provides the best-in-class alternative to Microsoft Exchange, with a wide variety of enterprise features, including Smartphone synchronization (through Exchange ActiveSync, SyncML, and SmarterMail Sync technologies) and 97% anti-spam out-of-the-box that delivers comprehensive protection from spam and phishing messages. SmarterMail also offers advanced SOX-compliant message archiving and a leading Web-based interface for administrators.
SmarterTrack 4.x is a robust help desk application that transforms customer service efforts into a multi-channel communications portal. Features include a Ticket system, Live Chat, WhosOn, branding and language support, cost analysis, data mining, reporting, surveys, and a Knowledge Base.
SmarterStats 5.x Web log analytics and SEO software allows businesses to manage website statistics and SEO efforts in a single application, providing them with the tools needed to make informed decisions and run their online business at maximum efficiency.
About SmarterTools
Founded in 2003, SmarterTools Inc. is an information technology-management software company based in Phoenix, Arizona. SmarterTools builds a Windows mail server, customer service software, and Web log analytics and SEO software that simplify and automate the day-to-day IT operations of businesses and hosting environments in over 100 countries. Additional information about SmarterTools Inc. and the SmarterTools product line is available at the company website: http://www.smartertools.com.
About Connetrix
Connetrix is a privately owned company offering managed aervices, Web and email hosting services, co-location and server management, offsite backup services and information technology (IT) management and project consulting. Connetrix is also an Optimum Business Partner offering businesses throughout the Metro New York, New Jersey and Connecticut (including Long Island, Rockland and Westchester) region the full line of Optimum Services from Cablevision including Optimum Online, Optimum Voice and iO TV for business. Additional information about Connetrix and the products and services available can be found at the company website: http://www.connetrix.com.
# # #