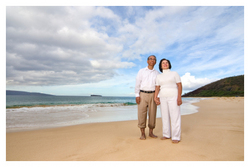 The Philippines and the Filipinos have a lot of good to offer to the world's retirees.
(PRWEB) February 28, 2010
The year of the tiger gives Filipino expatriates and the world's retirees more reasons to smile. Another website on Philippine retirement positions itself online, and it promises to be a little different.
"My Philippine Retirement (MPR) is aimed at building an online community that extends far beyond the regular site," reveals Jay, founder of the website.
The website collates several features that potential retirees to the Philippines will look for. It is organized in a way that facilitates ease of use for site visitors.
1. An Information Menu Section presents a collection of articles printed with complete attribution to other sources, as well as original articles made specifically for the website.
2. An Express Help Section connects the visitor to a real estate property developer, a residential leasing company, and Philippine Retirement Authority (PRA) representatives.
3. A retirement community forum allows members to ask questions and invited professionals and experts are there to answer them.
These features reduce the cost of actually having to fly over the Philippines to investigate. "In fact, all these venues combined will allow for a more dynamic exchange of information among website users, resource people and companies," Jay explains.
"We believe that the Philippines and the Filipinos have a lot of good to offer to the world's retirees," says Jay, and MPR is at the forefront.
To date, MPR has partnered with reputable Philippine-based companies only. For instance, site visitors interested in buying real estate property get search results from Ayala Land, and not just from any unknown developer. Ayala Property Leasing Exchange is likewise there to provide rental and leasing options for those who plan to transition gradually into retirement.
For now, MPR is what it is: an information hub. But the team hints that there will be more to expect in the future. According to Jay, "The website will become what its site visitors want it to be."
Founded in late 2007, My Philippine Retirement is based both in Canada and in the Philippines. It targets Filipino returnees or "balikbayans" and foreign nationals who require information and assistance about retiring in the Philippines. Professionals of Filipino ancestry manage the site.
###