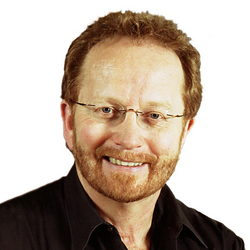 YALE will help young advisors get the jump-start they need in order to be truly successful.
(PRWEB) February 11, 2010
Cotton Systems is pleased to announce a free Young Advisor Launch Expertise (YALE) marketing workshop for young or developing financial advisors, set to take place online on February 16, 2010.
Wayne Cotton, CLU, CEO of Cotton Systems conducts YALE workshops to teach young advisors a proven recipe for success that equips them for accelerated sales results in the early stages of their career.
Cotton recently spoke at the Northern Colorado NAIFA Sellabration event, but could only deliver limited value in his one hour talk for the advisor and YAT groups. Now Cotton is delivering a full continuing education 5-hour virtual workshop to guide young advisors to high levels of early success. YALE is open to all young advisors, from all locations, who want to take control of their career success.
"I have arranged this online YALE event to help young advisors overcome the obstacles and learn how to jump-start the results they need to be truly successful," explained Wayne Cotton, CLU, of Cotton Systems Ltd. "The YALE program delivers five hours of the most valuable training a young advisor could receive on how to develop a consistent flow of the right new clients. I will unfold the fundamental strategies young advisors must follow to launch a profitable career."
Wayne Cotton, CLU, was a very successful financial advisor, qualifying for the Million Dollar Round Table®, Court of the Table, or Top of the Table for 21 of his 28 years as an advisor. He has given over 1,000 industry presentations and workshops including two main platform presentations at annul MDRT meetings. Wayne sold his practice at the height of his success to publish proven systems for precision marketing, professional prospecting, and low tension client acquisition methods for financial advisors.
The online YALE event will take place on Tuesday, February 16. Visit http://www.YALEevent.com to receive more information.
Seasoned advisors may attend a free SAGE – Seasoned Advisor Growth Expertise virtual workshop on February 23rd. Visit http://www.SAGEevent.com to receive more information.
###