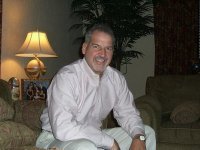 the short educational videos on the website are so helpful and I want people to be educated consumers and make smart buying decisions. With term insurance so inexpensive, there's absolutely NO reason for a family to have less protection than they should!
Alpharetta, GA (PRWEB) February 1, 2010
LifeInsurance-CALIFORNIA.TV is a brand new resource to give Californians free and instant access to term life insurance quotes from dozens of insurers… with the important and unique addition of having a number of short, educational videos giving valuable consumer information and tips about buying a term life policy plus free personal advice from an experienced financial advisor.
Mark J. Orr, a Georgia-based Certified Financial Planner and a life insurance agent who is licensed in California and a growing number of states, has designed the website to be very consumer friendly and educational. Those who know exactly what they are looking for can get an instant and free California life insurance quotes without any obligation. The site's quoting search engine takes the simple information someone enters on a short form such as gender, date of birth, tobacco usage and so forth and then searches the top, highly-rated term life insurance companies and computes premium rates.
The resultant term insurance rates are then displayed for the consumer from lowest price to highest. Should the consumer want personalized advice about choosing amounts of death benefit, or the best number of years to buy (the term period), there is a toll-free number to call and speak with Mr. Orr or one of his very qualified associates (all have a minimum of 10 years of experience).
Mr. Orr says, "there is a lot more to buying term life insurance than just getting the lowest term life quote or price as there can be potentially important differences between seemingly similar policies. His videos describe there are other components of a life insurance policy that most consumers have no idea about.
For example, most term policies allow you the option to convert the policy to a permanent policy, without passing any health requirements. However the best conversion provisions allow one to do so at almost any time during the term of the policy and to convert to ANY permanent policy that company offers at the time, as opposed to having that option for only 5 years and are just limited to only converting to the most expensive policy the company offers."
He continues saying, "that's why the short informational videos on the website are so helpful for people and I want them to be educated consumers. Another tip is that most people don't understand that many insurance companies offer lower rates per thousand of death benefit for policies over $250,000 or $500,000 and even at $1 million. So a consumer wanting a quote for a $225,000 death benefit would often get a much better deal by searching for $250,000.
And one video describes an inexpensive term life policy or two that offers "living benefits" that one doesn't have to die to take advantage of such as long term care benefits. This is a great option for single people who might not have otherwise thought about the benefits of owning life insurance and this is discussed on one of the consumer videos."
The educational consumer videos separate this website from so many others. And when you consider the availability of the personal service of a certified professional both before and after someone applies for their term policy at no extra cost, it's an even more appealing offer. Anyone can start shopping for a policy by going to LifeInsurance-CALIFORNIA.TV and completing the short form so they can compare life insurance rates from dozens of companies. And even experienced term insurance shoppers will benefit by viewing some or all of the available videos.
Rates for term insurance have dropped dramatically over the years and consumers need to understand that the prices are exactly the same by law whether they buy term life insurance online on this website with the personalized help of a certified financial planner or anywhere. There is no insurance premium discount or difference from one website or agent to the next. The differences will be in the level of expertise and customer service – never the prices.
To summarize, the launch of Life Insurance California will benefit consumers by simply combining the ease of getting an accurate term insurance quote 24/7, helpful consumer educational videos plus the peace of mind of getting the experience and free advice of personally working with a certified financial planner through the entire process.
###