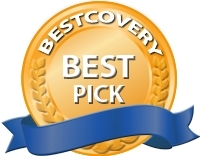 "Nutri Shield, it's safe for the whole family and incredibly effective." -Ray Scott, Bass Fishing Legend & Founder of B.A.S.S.
Salem, OR (PRWEB) February 12, 2010
Nutri Shield® is unique among insect repellents in that it provides a high level of protection with an amazingly pleasing scent and feel on the skin and does not contain harsh chemicals but is instead made of simple, safe, natural ingredients. Nutri Shield's formulation stands alone against the pack of other natural repellent which tend to rely on essential oils as their repellent base. Instead, Nutri Shield® formulation is based upon a specially prepared vegetable ingredient that has been well proven as a broad range pest repellent in agricultural applications.
The company President say's the product has been thoroughly put to the test in real life applications worldwide and has been found to repel a surprising array of insect species including mosquitoes, no-see-ums (biting midges or sand flies), gnats, black flies, house flies, horse flies, and even Tse-tse fly a particularly hardy and ruthless predator. Nutri Shield® is also considered to be the best no-see-um repellent on the market according to customer reports. No-see-ums are also known as biting midges or sand flies that inflict a painful bite and are not believed to be repelled by DEET except at high concentrations of 60% or more. Nutri Shield® is safe on the whole family including adults, children, and toddlers.
Nutri Shield® is endorsed by America's outdoor icon, bass fishing legend and founder of B.A.S.S. – Mr. Ray Scott. According to Ray Scott, "Nutri Shield is the one product that really works for me whether I'm in the woods of Alabama or the wilds of Canada.". Mr. Scott is known to be very selective with endorsements, his motto is "It must be at least as good as the best and better than the rest". An interesting bonus to anglers is that Nutri Shield® won't melt equipment or fishing line and is in fact generally attractive to fish! Typically, insect repellents repel fish, but oddly Nutri Shield® can double as an effective fish attractant. Double blind field tests have shown that the product can significantly increase fish landings when applied to fishing lures in both fresh and salt water.
Nutri Shield® is available at BassPro Shops, Gander Mountain Stores, Fred Meyers, and many natural products stores throughout the USA. Natural products retailers can order the product through Select Nutrition. The company website http://www.NOINSECTS.NET will soon offer consumers the opportunity to purchase online. Nutritek Inc is a formulator and marketer of exempt natural bio-pesticides, beneficial microbes for soil and water applications, and safe insect repellents. Nutri Shield® also comes in concentrated versions designed for application in lawn and garden care, parks and recreation, professional horticulture and agriculture, livestock management, golf course management, foodservice areas, pets, and more.
The company President recently said, "The company is in an aggressive expansion mode. Anyone using the products are typically blown away by how effective, pleasant, and easy to use they are. We are currently getting prepared to welcome qualified investors and we will begin formally seeking funding sometime around September." To learn more about Nutritek Inc and Nutri Shield® you can visit their website at http://www.NUTRITEKINC.COM
###