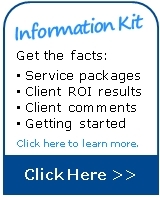 Content marketing is essential to B2B lead generation. By serving as a reliable information source, businesses attract qualified leads instead of having to hunt for them.
Davis, CA (PRWEB) February 24, 2010
Business-to-business companies looking to build leads in 2010 can fulfill all their B2B marketing consulting needs with one call to the expanding team at Business Communications Group LLC (also known as B2B Communications).
JT Long, a 15-year veteran of business media and custom marketing content production, joined the firm on January 1st as Content Marketing Manager – a role that includes setting and implementing B2B social media marketing strategies.
"In a world where B2B buyers turn to online resources when looking for service providers, compelling storytelling and effective content marketing is essential to B2B lead generation," said company president and chief executive officer Rebekah Donaldson. "JT impressed me because she knows what works in the real world. She is an expert at tempting executives with thoughtful material – then delivering outstanding content that helps deepen understanding."
I am excited about joining B2B Communications Group," said Long. "I have known members of their team for years and am impressed with the professional way they take the time to understand each client's individual needs then deliver creative inbound marketing solutions. They provide a holistic approach to marketing that includes social media, systematic research, planning and testing to build results. Because they specialize in the B2B market, they understand what works for risk-averse corporate customers and have built a stellar reputation with the Sacramento business community. When a chance to join the organization arose, I didn't think twice."
Content marketing is the art and science of offering interesting stories, data, and opinions as a way to start conversations, strengthen relationships and educate prospects. By serving as a reliable information source, businesses can attract qualified leads and help business decision makers make sound decisions.
Long has created compelling marketing content for business, government and nonprofit clients. Her work has appeared in Fortune, Engineering News-Record, Architectural Record, Mortgage Banking, Sacramento State College of Business Administration's Business Futures and Public CEO magazines. She served as Director of Content for a group of Mortgage Planner magazines, managing multi-media content including podcasts, videos, variable data custom marketing and social media. She was editor of Comstock's Capital Region and Northern Nevada editions.
Long is Chair of the Sacramento Press Club Seminars Committee, Co-Founder of Writers Who Wine, media outreach for Global Entrepreneurship Week Sacramento 2008 and 2009 and co-author of "Writer's Secret: MasterMind Your Way to Publishing Success."
About Business Communications Group, LLC
B2B Communications is a reliable, ethical B2B marketing agency that helps clients realize higher response rates, better close rates, and shortened time to close. We build lead pipelines through Research & Planning, Internet Marketing Services, Marketing Materials, Social Media Strategy and PR Services, and Email Marketing Services. Request our free ebook "Six Marketing Mistakes CEOs Can Avoid" and learn more at http://www.b2bcommunications.com
###