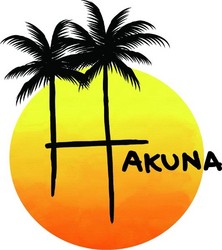 Finally, employee scheduling software designed specifically for restaurants, hotels and bars! Hakuna really takes the labor out of writing an employee schedule!
Bellingham, WA (PRWEB) February 11, 2010
Finally the search for restaurant employee scheduling software is over. Hakuna has released their online employee scheduling software designed specifically for managers in the hospitality industry. Hakuna enables mangers and employees to have increased freedom working with the company schedule. Managers are able to create the employee schedule at their convenience from any Internet connection. While employees are also able to monitor their schedule from an Internet connection. The added convenience of this online program makes it a sure fire success for any restaurant.
Hakuna's restaurant employee scheduling software was designed by two restaurant managers with over 30 years of hospitality experience. Together, they hired the best computer software developers, and combined, they produced truly revolutionary employee scheduling software. Hakuna takes the labor out of writing an employee schedule.
Hakuna's algorithm combines the intricate thought process of a restaurant manager and the superior accuracy and processing speed of a computer to ensure that the perfect schedule is written every time. With Hakuna, employee schedules are written in seconds rather than hours, leaving time for managers to be on the floor, rather than in the office writing next week's schedule.
Tired of dealing with little pieces of paper with each employee's availability, or their endless stream of day off requests? That is no longer an issue with Hakuna. We have designed our restaurant scheduling software to track each employees contact information, availability and requests off. This information is stored in each Hakuna account, and factored into the scheduling process automatically. Thus ensuring the employee schedule accounts for all the idiosyncrasies of each and every employee.
Ever wonder wow many employees were scheduled last year around on the day before Thanksgiving? How about the staffing levels for Mother's Day? How many days off did the assistant chef ask for last year? All these questions and more can easily be answered by our archive function. Hakuna keeps all prior schedules and employee requests off, so they can easily reference them and get answers to those plaguing questions.
How often does staff get calls from employees asking for their schedule, or what time they work? Now with Hakuna's restaurant scheduling software, employees each receive their own log-in details, allowing them to check their upcoming schedule, along with the schedules of other employees so they can find out which employees are available to trade shifts.
Hakuna also provides a phone list directory, that employees can access to get the contact information for fellow employees. This should eliminate those calls asking "who can I trade shifts with, and what is their phone number. Hakuna's online restaurant scheduler eliminates much of the labor and effort managers have to put into managing their employee schedule.
It is time to throw in the pen, and let Hakuna take the ink out of writing a schedule!
# # #