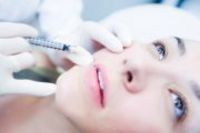 The British Association of Aesthetic Plastic Surgeons saw an increase of 5% from 2007 to 2008 and an estimated 9% from 2008 to 2009.
Manchester, UK (PRWEB) February 1, 2010
Cosmetic Surgery Guru reports that while the United States is reporting a 12% decrease in the request for surgical and non-surgical cosmetic treatments, there was an increase of 5% from 2007 to 2008 and an estimated 9% from 2008 to 2009.
The UK plastic surgery industry reached a total market value of £536 million by the end of 2009, which is an increase of 8.7% over the previous year. This is due in part to advancements in technology and the addition of several non-surgical procedures with effective results and shorter recovery periods.
The introduction of better financing options has made larger procedures more affordable. Lastly, more men are opting for cosmetic treatments than ever before. The procedures, however, vary greatly in price and have dropped somewhat in the last year following several years of hikes.
Breast augmentation prices averaged £4,350 in 2008. In 2009, quoted prices range from £3,295 to £4,850 with an average of £3,348. However, patients need to be very cautious with price comparisons. Some of the quotes only included two follow up care sessions while others included lifetime follow up and care appointments. Some cosmetic treatment providers charge additional feels for the initial consultation and for overnight stay while other plastic surgery providers include this in their quote.
A facelift or rhytidectomy in the UK has produced similar results. Costing an estimated £6,750 for the average facelift in 2008, facelifts now range somewhere around £6,012 for the average procedure. Patients do need to shop around to find the best deal since they can range anywhere from £4,000 to £8,500 depending on the type of touch ups required and the plastic surgery clinic chosen.
Liposuction experienced a slight increase from 2008 to 2009. In 2008, the average prices sat at approximately £3,000. One year later, prices range from £2,000 to £5,150 with average prices sitting at £2,881 in many clinics. When pricing liposuction, patients need to be cautious since the actual cost will depend on how many areas are treated and how much a plastic surgery clinic considers being 'one area'. It's also not unusual for men to pay more for liposuction than women because their fat cells are more fibrous and harder to remove.
As with any procedure, patients need to compare each clinic and the quote they provide very carefully before making a final decision. A 'cheap' surgery may not be worth it if the clinic makes the patient uncomfortable.
###