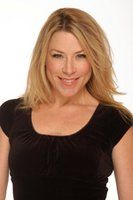 West Hollywood, CA (PRWEB) February 2, 2010
Buyers and sellers of Hollywood Hills homes for sale now have even more resources to explore in LynneDuquette.com. Built by Hollywood Hills real estate specialist Lynne Duquette, the revamped site now features new articles on the real estate market in the region, as well as updated community information on its different neighborhoods, from the Sunset Strip to Beverly Hills to Bel Air.
A comprehensive online gateway to buying and selling real estate in the area, LynneDuquette.com provides a wide range of tools and resources designed to facilitate the real estate process and make the entire experience as seamless as possible. Here, buyers can browse through up-to-date Hollywood Hills real estate, get more information on the varied communities that make up the region, and receive customized updates on relevant listings, among other things. Sellers meanwhile can get home-selling tips and advice, as well as find out how much their home is worth in today's market.
As a specialist in Hollywood Hills homes for sale and properties throughout the surrounding area, as well as being a longtime Hollywood Hills resident, Lynne Duquette provides clients with an in-depth knowledge of the community and the ins and outs of the local real estate market. Her site's "Concierge" section contains useful community links and information and those who'd like more frequent property updates can follow her tweets at Twitter.com/LynneDuquette.
Apart from being a dedicated real estate professional, Lynne is also active in the autism community, having written and co-produced the 2009 Voice Award-nominated documentary, The Changing Face of Autism. The film can be previewed here: Autism Documentary
###