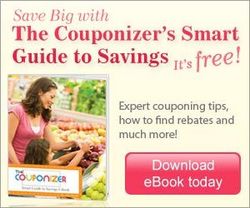 Let me tell you right now that the Couponizer just plain rocks!
Cumming, GA (PRWEB) February 1, 2010
Looking for businesses that are growing in this sluggish economy? The Couponizer Company is doing just that. Holiday sales of their feature product The Couponizer, the best selling system for coupons and other savings, hit an all time high in 2009 and have continued into 2010. Sales are so strong that today the company is backordered as they await the next shipment of inventory which arrives in mid-March. The company's founder, Amy Bergin, has been here before as the same thing happened in 2008. "We just can't keep the product in stock, especially over the holidays and into the New Year as consumers make New Year's resolutions to save more money. We strive to order enough product to meet demand without overextending ourselves; but when unexpected demand exceeds supply, this is what happens and we are grateful for every customer."
The increase in demand for The Couponizer directly correlates to the incredible increase in manufacturer cents off and online coupon usage over the past two years. These days, as unemployment continues to climb, more consumers strive to stretch their dollars and using coupons is a logical choice. However, to be successful, skills and tools are needed and consumers are looking for coupon organizers and insider tips and strategies to help. The 2nd edition Couponizer introduced in 2009 offers a fresh new look and feel, as well as more durable materials and directions for printing $100's in savings to get started right away. Additionally, in 2009, The Couponizer Company developed and released two educational tools and a program designed to reach consumers locally with educational support.
The first educational tool was released in May 2009 and is an instructional DVD titled "Save MORE than Money." It is offered for sale on the company website or as part of the Couponizer Coach program. The Couponizer Coach program is the re-launch of the original Couponizer Consultant program first introduced in 2004. Couponizer Coaches are authorized distributors of The Couponizer Company products and are qualified to deliver workshops that teach smart spending strategies using training materials developed by Amy Bergin, the company founder and inventor of the Couponizer system.
Second, in November 2009, Prospectiv, an online performance marketing company which focuses on helping consumer brands target, engage and acquire women online, published and is currently offering Amy 's first ebook, "The Couponizer's Smart Guide to Savings." Distribution of her ebook has successfully given the Couponizer brand exposure to her target market- online Moms- and has contributed to the increase in Couponizer sales.
Jessica Cohen, a blogger from suburban Philadephia (Bucks and Montgomery County – http://www.bucksmontmom.com), posts, "Let me tell you right now that the Couponizer just plain rocks! Today the woman in line in front of me at Wegman's commented on it. I had some girlfriends at my house this past weekend and took it out to show it off to them. They also gave it rave reviews. It is designed to help you stay organized and to make saving money easier."
The Couponizer Company is looking forward to what 2010 has to bring as the economy continues to struggle and their products and services are available to make a difference.
Press Contact:
Kate Bandos , KSB Promotions, Inc.
616-676-0758
kate (at) ksbpromotions (dot) com
###