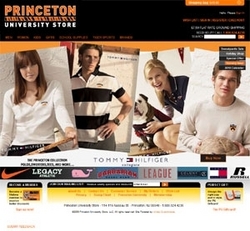 UniteU continues to deliver the features and functions that I need to keep up with my competition... Philip Gangi, BabySupermarket.com
Rochester, NY (PRWEB) February 1, 2010
UniteU Technologies, Inc., a leading provider of integrated, on-demand ecommerce applications, today announced the release of its Connected Commerce v5 platform. The new version of the ecommerce platform enables web merchants to more efficiently manage their site content resulting in higher conversions. Chief architect and UniteU VP of Development, Lou Leone describes the v5 release as a pivotal piece of the overall plan to bring the latest technology, tools and features to our clients. "We continue our development efforts to enhance our ecommerce platform for optimum scalability, security and performance for the multi-channel retailer," says Leone.
UniteU's V5 release encompasses both front and back end tools, enabling advanced features such as friendly URLs, an enhanced 2-Step checkout process, superior shopper controls for viewing and sorting products, and a new SKU selector that enables visual size selection on the product detail page. The page structure has been redesigned for better performance and search engine friendliness. "Not only are our merchants reporting an average of 30% improved conversion rates, they also report ranking higher in Google on primary key words," says Jacqui Segura, Director of UniteU Merchant Solutions.
The NEW Content Manager delivers a power-packed content management application for creating new pages, managing meta tags and other site content. "As usual, our specialty retailers are finding creative ways of using this functionality. Because the WYSIWYG editor is so easy to use, merchants are creating promotional banners, size charts, product bulletins, vendor pages, newsletters and more," said Monica Kraft, Director of UniteU Solutions Delivery.
UniteU client Princeton University re-launched the Princeton website http://www.pustore.com on v5 in late 2008. "As new features became available we have added them", states Miraj Syed, ecommerce manager for the Princeton University Store's website. "We recently added Reviews & Ratings along with the Smart Email Notification Technology (SENT). We also improved the top navigation bar and deployed the 2-Step Checkout process. Sales are up and shoppers are telling us how easy the new checkout is to navigate," says Syed.
"UniteU continues to deliver the features and functions that I need to keep up with my competition. Not only do they deliver but they provide free group training that I can attend as often as I wish," explains Philip Gangi, owner of BabySupermarket.com. "I feel empowered by this new tool. After just a month I am seeing great improvements in the step conversion rate; from product to order confirmation page. I can setup a promotion in minutes, advertise it on the site and email my mailing list. I am looking forward to 2010 now that I see orders on the rise." Baby Supermarket, based in Mississippi, has been a UniteU customer for over 5 years. http://www.BabySupermarket.com is integrated with Retail Pro, Amazon, and MyBuys. Other features include QuickView, Reviews & Ratings, Order Form Buy Page (used for purchasing multiple items from a collection) and Filtered Navigation Search.
About UniteU
UniteU Technologies, Inc. is a leading provider of on-demand ecommerce solutions delivered thru the SaaS model. The company's ecommerce solutions are designed to help companies of all sizes maximize online revenues as well as reduce the costs and risks of running an ecommerce operation. UniteU has powered startups who reached the pinnacles of top 100 status. The UniteU Connected Commerce platform is PCI compliant and adapts and scales to meet the ever-changing needs of multi-channel retailers; supporting custom designs, integration, rich media, advanced promotions, multiple payment and shipping options and intuitive search and navigation capabilities. UniteU also retains valuable expertise, offering premier managed hosting, web analytics, in addition to e-business consulting and web marketing services that drive traffic, conversions and retention. Go to http://www.uniteu.com to learn more.
Media contact: Kevin Oliver, http://www.uniteu.com - kevin.oliver(at)uniteu(dot)com
UniteU® and Connected Commerce™ are registered Trademarks of UniteU Technologies, Inc.
###