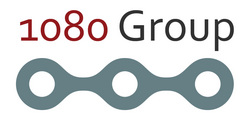 Organizations everywhere are being forced to evaluate the effectiveness of their live remote communications…it is simply no longer sufficient to talk AT your audience
Portland, OR (PRWEB) February 25, 2010
1080 Group, LLC, a web seminar soft skills training firm, announces today that marketing veteran Mireia Fontbernat has joined it Board of Advisors. Fontbernat will advise 1080 Group on public relations and international marketing.
"Organizations everywhere are being forced to evaluate the effectiveness of their live remote communications…it is simply no longer sufficient to talk AT your audience," says Roger Courville, Principal of 1080 Group and author of The Virtual Presenter's Handbook. "The need is global, and Mireia's deep industry experience at PlaceWare and Microsoft and her knowledge of bringing U.S. companies to international markets will be an invaluable asset to our Board."
With over 17 years experience in international marketing, Fontbernat has worked for a diverse range of technology companies from start-ups to Microsoft, and currently heads ATG's marketing operations in EMEA. A well-respected and frequent speaker, she herself is a veteran webinar presenter, using her multi-lingual talents at inspire and educate numerous UK and international audiences.
According to Wainhouse Research, the Web conferencing market for educational and corporate training is significant and will grow from $678.1 million in 2009 to $1.6 billion in 2014 at a compound annual rate of 11.5 percent. 1080 Group research finds that like many other maturing markets, the needs of the market evolve beyond product training.
"As 1080 Group often quips, Microsoft will teach you how to use Word, but they don't teach you how to be a writer," notes Fontbernat. "Hosting an effective online presentation or meeting goes beyond using an enabling software solution like Adobe's Connect, Microsoft's LiveMeeting or Citrix Online's GoToMeeting. I'm excited to be part of 1080 Group's approach to audience engagement and presentation design adapted uniquely for the webinar medium. I look forward to advising them on partnering with international conferencing companies and private clients alike to help end users succeed."
###