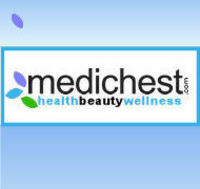 "Learning Search adapts to changing customer interests and trends, increasing result relevance for both the business and its customers."
Norwalk, CT (PRWEB) February 2, 2010
Medichest.com in partnership with SLI Systems has launched Learning Search functionality across the Medichest.com platform.
Learning Search tracks and "learns" customer preferences to deliver the most relevant and personalized search results for online shoppers.
Mitch Kranes, Medichest President: "Learning Search is completely customer focused. It helps us deliver results that answer customers' specific needs. It adapts to changing customer interests and trends, and allows for more personalized service. It also gives customers more control over the information presented to them, so they get the results they want much more quickly, and with greater relevance than ever."
Medichest's Learning Search & Dynamic Navigation benefits include:
§ More personalized and relevant search results
§ Offers tailored specifically to individual needs
§ Greater control over information, products and services presented
§ A faster, easier and more satisfying shopping experience
Medichest.com offers a wide range of health, beauty and wellness products. Visit our website at http://www.medichest.com
If you'd like more information about this topic, or to schedule an interview with Mitchell Kranes, please call Linda Morrissey at 203-854-9552 or email linda(at)medichest(dot)com.
http://www.medichest.com
Tel: 800-714-8875
Fax: 603-687-2952
###