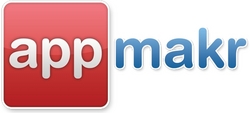 Using AppMakr.com, PointAbout's new service, conference apps become both easy to build and affordable.
Washington, D.C. (PRWEB) February 1, 2010
PointAbout, Inc (http://www.PointAbout.com), named to AlwaysOn's OnMedia top 100 private companies to watch, has released an "AlwaysOn" iPhone app just in time for the OnMedia NYC conference, February 1-3, 2010.
The AlwaysOn app was made using PointAbout's AppMakr and is available for free on iTunes. "Enabling conferences to make iPhone apps has never been possible before," said Sean Shadmand, Chief Strategy Officer of PointAbout. "For the first time, a conference can engage its users outside of the immediate conference environment, and extend the conference experience to encompass both pre and post conference experiences." Using AppMakr.com, PointAbout's new service, conference apps become both easy to build and affordable.
PointAbout launched AppMakr.com in January 2010 and offers, for the first time, a "What You See is What You Get" WSYWIG interface for creating a fully native iPhone application. Users can enter a website URL or keywords and AppMakr will create a sample iPhone app in under 30 seconds built from that content.
For more information: http://blog.appmakr.com/appmakr-builds-alwayson-iphone-app
AppMakr is created by PointbAbout, Inc. (http://www.PointAbout.com) PointAbout creates custom iPhone apps for some of the largest brands on the planet, including The Washington Post, Gannett, Burger King, and others. Contact Daniel R. Odio at Daniel.Odio@PointAbout.com or 202.250.3846.
About AlwaysOn:
AlwaysOn is the leading business media brand networking the Global Silicon Valley. AlwaysOn helped ignite the social media revolution in early 2003 when it launched the AlwaysOn network, and later in 2004, as the first media brand to socially network its online readers and event attendees. AlwaysOn's preeminent executive event series includes: The Summit at Stanford, OnMedia, OnHollywood, OnDC, OnDemand, GoingGreen West, East and Europe, Venture Summit Silicon Valley and Venture Summit East. The AlwaysOn network and live event series continue to lead the industry by empowering its readers, event participants, sponsors and advertisers like no other media brand.
###