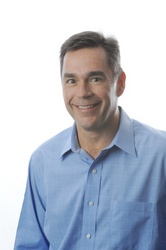 The energy industry in Southeast Asia and India is expanding and evolving, with growth in petroleum refining as well as an increased focus on modernization and efficiency
Dallas (Vocus) February 2, 2010
Solomon Associates, the leading performance improvement company for the global energy industry, today announced that it has established a new relationship with Felicitas Global Pte Ltd, a Singapore-based firm, to represent Solomon Associates in Southeast Asia and India.
"The energy industry in Southeast Asia and India is expanding and evolving, with growth in petroleum refining as well as an increased focus on modernization and efficiency," said Charles Reith, vice president of consulting services for Solomon Associates. "Partnering with the experienced team at Felicitas Global -- with its established contacts within the regional business community -- will enable Solomon Associates to effectively meet the needs in these growing markets."
"Solomon Associates is highly respected in the global energy industry and has a strong presence in much of the Asia-Pacific region," said Radhika Ojha, president of Felicitas Global. "As the energy sector in Southeast Asia and India grows, we believe that energy companies can greatly benefit from Solomon Associates' benchmarking and management consulting services."
Solomon Associates' data-driven approach to performance improvement helps refineries, chemical plants and power plants identify and address opportunities for operational improvement without spending major capital. It all begins with benchmarking performance in one or more of the company's worldwide studies, such as its fuels refinery, olefin manufacturing, or power generation studies. Then, Solomon Associates' consulting team applies its NCM3 methodology to help clients close performance gaps by improving work practices and business processes using industry best practices as a foundation.
Solomon Associates also offers Q1 Day 1 Consulting to energy companies that are in the process of building new plants to ensure that new facilities perform as intended and meet ROI objectives. Q1 Day 1 Consulting enables clients to ensure that their new facility design will achieve competitive performance targets and to integrate best practices into the design well in advance of construction.
About Solomon Associates
Based in Dallas, HSB Solomon Associates LLC is the world's leading performance improvement company for energy companies seeking to identify and close gaps in operational performance. Combining proven, patented methodologies with objective data analysis, and led by a team steeped in hands-on operational experience, Solomon Associates consistently helps clients with energy-intensive assets achieve greater efficiencies, enhanced reliability, and improved margins. Solomon Associates is part of HSB Group, Inc. To learn more about Solomon Associates, visit http://www.solomononline.com.
Contact: Cathy Baradell
(972) 235-3439
cbaradell(at)ideagrove(dot)com
###