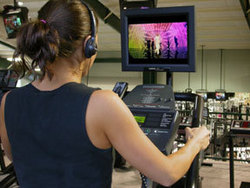 "Aeris enables us to easily incorporate cellular technology into our reliable and cost effective satellite delivery solution," said Greg Hurt, Vice President of Sales and Marketing at Microspace.
Raleigh NC (PRWEB) February 3, 2010
Microspace Communications has chosen Aeris's enhanced CDMA network to support it's need for remote connectivity and content management in digital signage networks.
Microspace is a leading provider of satellite based business communications networks, using it's VELOCITY® technology for broadcasting video/audio/data content to locations everywhere. Fortune 500 organizations, as well as smaller companies, rely on Microspace to deliver their business critical content. Microspace's clients include market leaders of financial information, weather information, business music, wireless messaging, visual merchandising, digital cinema and many others.
"Aeris enables us to easily incorporate cellular technology into our reliable and cost effective satellite delivery solution," said Greg Hurt, Vice President of Sales and Marketing at Microspace. "Hybrid communications networks that utilize satellite and cellular technologies are becoming increasingly prevalent. Microspace is now able to complement our high bandwidth, fixed cost, multicast satellite services with highly reliable, always on wireless connectivity at each site within the network".
"As a leader in its industry, Microspace has proven their commitment to high-quality services and that mirrors the Aeris commitment. We fully intend to support their needs well into the next decade", said Mark Cratsenburg, VP of Sales and Marketing at Aeris. "By integrating Aeris technology and services, Microspace will have the most advanced CDMA wireless network in North America to support and simplify the management and monitoring of digital content."
By utilizing satellite for the delivery of content and the Aeris Network for return channel functionality, Microspace clearly offers one of the most cost effective and efficient solutions for digital signage and other business communications applications.
About Microspace
Microspace Communications Corporation (Microspace), a subsidiary of Capitol Broadcasting Company, is the leader in satellite services for digital signage, business communications and digital cinema. The company operates the largest global business satellite broadcasting network with nearly 340,000 remote links worldwide.
Microspace's VELOCITY content delivery platform is available as either a dedicated solution or as an on-demand service, enabling customers to easily and affordably expand bandwidth as their delivery needs change. Microspace is headquartered in the U.S. and has a presence in Europe and Latin America. For more information, visit http://www.microspace.com or call Greg Weaver, Manager of Digital Signage Networks at (919) 850 4547
About Capitol Broadcasting
Capitol Broadcasting Company, Inc. is a diversified communications company which owns and/or operates WRAL-TV, WRAL Digital, WRAL-FM, WRAL-HD2, 99.9 The Fan, Microspace, CBC New Media Group and Wolfpack Sports Marketing in Raleigh, NC, WJZY-TV and WMYT-TV in Charlotte, NC; WILM-TV in Wilmington, NC; WRAZ-TV and The Durham Bulls in Durham, NC; and real estate interests including the American Tobacco Project and Diamond View office building in Durham, NC.
About Aeris Communications, Inc.
Aeris® Communications, Inc. is the leading wireless communications service provider dedicated exclusively to the Machine-to-Machine (M2M) and telematics marketplace across North America. Aeris has assembled and seamlessly integrated top tier carrier partner networks through AerFrame™ to provide customers with simplified, unified, reliable, and customized network services for M2M and telematics applications. Since 1992, Aeris has provided superior reliability, higher quality coverage, lower latency, and unsurpassed customer support and managed services. For information on how Aeris can help you rapidly scale your M2M solution while also lowering your total cost of ownership, visit http://www.aeris.net or call 1-888-GO-AERIS.
###