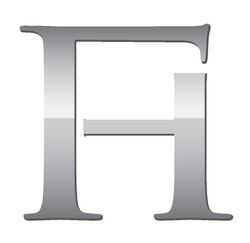 Tampa, FL (PRWEB) February 3, 2010
One of the most frequent ways savvy clients are researching lawyers in the Internet age is by using the independent lawyer rating service provided by Avvo. The Seattle Company and its CEO Mark Britton has been featured in the New York Times, Business Week, and the Washington Post to just name a few. Their rating system for lawyers goes from 1-10 and it is an unbiased system developed by legal experts that shows no lawyers favoritism. That's what makes the ratings that the two partners at the Florida Law Firm of Finebloom & Haenel have achieved remarkable. The firm's two named partners are rated at 9.8 and 10.0. The criminal defense law firm with offices in Tampa, Sarasota, Clearwater and Orlando is one of just three firms in the entire state that focuses on criminal defense and has multiple partners with equally high Avvo ratings.
"We are very proud that Avvo's rating system has objectively looked at the work we do in the legal community as attorneys and found Darren and I worthy of such lofty ratings," said David Haenel. "We believe in Avvo's business model and the way they are supplying the public with an unfiltered look at lawyers around the nation. Avvo allows consumers to better equip themselves to make the right choice at a very important time in their lives as they seek legal counsel."
David Haenel is rated a 10.0 by Avvo, the highest rating achievable by the highly-respected legal referral and information service. Haenel is just one of over 40 criminal defense attorneys in the entire state of Florida that currently has an Avvo rating of 10. Any rating above a 9 equates to a superb lawyer according to Avvo's system, which is based on a mathematical model evaluating the information on the lawyer's profile, years in practice, disciplinary history, professional achievements and industry recognition. Haenel was named the Florida DUI Prosecutor of the Year in 2004 and he has lectured at the Sarasota Police Academy. His Avvo profile features endorsements from 10 lawyers.
"I try to stay as involved in the legal community outside of my daily work as I do when I come to the office each day," said Haenel. "I appreciate that the Avvo system not only takes into account the endorsements of other lawyers and clients but also the time we lawyers spend giving back to the legal community through speaking engagements, lectures and publishing."
Darren Finebloom, David's partner, recently saw his Avvo rating increase to the level of "superb". Finebloom is now rated at 9.8 by Avvo, which places him among the top 50 criminal defense lawyers in Florida. Finebloom has an average client rating of 5 stars and 23 endorsements from fellow lawyers. With just over 7 years in private practice and 9 years total as a licensed attorney, Finebloom is one of the youngest attorneys among the top 50 Avvo-rated criminal defense lawyers in Florida. He is an aggressive advocate in the courtroom defending his client's in all criminal defense matters including DUI, drug crimes and battery cases.
"I love being in a court room in front of a jury and I hope my case results combined with my Avvo rating and the client reviews and lawyer endorsements provided on Avvo.com will allow the people in Florida to get a real sense of the type of attorney I am and what they can expect when they hire me," said Finebloom. "We are extremely proud of the work we do and the law practice we have built. I feel the Avvo ratings are an excellent resource that, coupled with other information gathering, brings even more transparency to our profession and the consumer is the real winner in the end."
Avvo was established to help people navigate the complex and confusing legal industry. The company's mission is to provide a resource to regular people who are in the midst of making an incredibly important decision about hiring an attorney. Avvo was created to help people who know very little about the law and may have never had to find a lawyer previously. The company's website provides more than just lawyer ratings. One of the goals of Avvo is to also provide open access to information.
Avvo co-founder Mark Britton, an attorney for 17 years and formerly the top lawyer at Expedia.com, knows firsthand the challenges people face in finding the right attorney. Not only has he hired hundreds of attorneys throughout his career, but he noticed something peculiar while he was spending a year in Italy with his family. Even though he was gone for a year and was on the other side of the Atlantic Ocean, Mark was repeatedly contacted by friends, family, and acquaintances—all seeking his advice about how to choose a lawyer. It was clear that there was an unfulfilled need for advice and guidance, so upon returning to the U.S., Mark partnered with Sendi Widjaja, a veteran of Microsoft and Expedia. The two quickly assembled a world-class team with deep expertise in law, consumer products, and technology, and Avvo—short for avvocato, lawyer in Italian—was born.
The Law Firm of Finebloom & Haenel has offices in Tampa, Sarasota, Clearwater and Orlando. The firm handles all criminal defense cases, DUI and traffic matters. To learn more about the firm and its attorneys, visit our website http://www.FightYourCase.com.
###