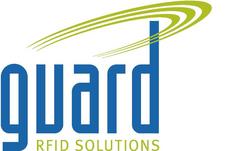 "With our high level of expertise and competencies and GuardRFID's advanced RFID technology solutions, we have the synergies to provide superior solutions and services to our joint customers." - Walter Yourstone, VT Milcom President
(PRWEB) February 2, 2010
Guard RFID Solutions Inc. has entered a distribution agreement with VT Milcom of Virginia Beach, Va. to provide its next generation RFID platform to the company's Healthcare, Government and Industrial customers.
"VT Milcom has proven capabilities for sophisticated technology deployment, and serves a range of key customers who can utilize our platform for a wide variety of applications," said Zahir Abji, GuardRFID President & CEO.
Vancouver, BC-based GuardRFID is a leading-edge provider of active RFID solutions for Healthcare, Industry and Enterprise, including Infant Protection, Asset Tracking and Management, Inventory Control and Enterprise Security applications. The company offers the smallest active tags on the market.
VT Milcom is an ISO-2001:2000 certified large business specializing in providing its customers professional and technical services in the fields of Information Technology (IT), Command, Control, Communications, Computer, Intelligence, Surveillance and Reconnaissance Command (C4ISR), and Air Traffic Control (ATC) applications.
VT Milcom President Walter Yourstone said, "With our high level of expertise and competencies and GuardRFID's advanced RFID technology solutions, we have the synergies to provide superior solutions and services to our joint customers."
For more information about GuardRFID's next generation active RFID solutions, call 866-785-7343 or visit http://www.GuardRFID.com.
About Guard RFID Solutions
GuardRFID develops Active Radio Frequency Identification (RFID) technologies and products for Healthcare, Industrial and Enterprise applications. GuardRFID's products can accurately track and locate equipment, materials and people for enhanced automation, workflow, monitoring and security solutions – all on one flexible platform. Founded in early 2007, GuardRFID introduced the first truly disposable Active RFID tags to the market, eliminating the need for recycling, and enabling mass deployment for a reasonable investment. Guard RFID Solutions Inc. is federally incorporated in Canada, with its head office in British Columbia, and its Sales office in Atlanta, GA.
GuardRFID Contact:
Zahir Abji, President & CEO
604.282.7590
http://www.guardrfid.com
About VT Milcom Inc.
VT Milcom, a business unit of VT Group, provides turnkey engineering design and technical services for advanced electronics and communications systems worldwide. Core competencies include end-to-end project management; integrated systems design and installation; electronic equipment installation; communications systems installation; ISP/OSP network design, construction, and installation; structured cable installation; lifecycle support; and precision metal and composite fabrication.
VT Milcom Contact:
Elaine Cayton, VP Business Development
757.672.7905
http://www.vt-group.com
###