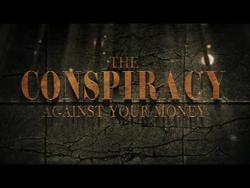 The old way of handing over your money to financial advisers is not working for most people. People are looking for control for their financial freedom and seeking financial education that is affordable and delivers with results.
(PRWEB) February 3, 2010
Peak to Peak Marketing is excited to announce their new financial freedom education web site. http://Wealth-to-Freedom.com is designed to introduce the steps towards taking control of your personal and financial freedoms. Peak to Peak Marketing recognizes that people can fully realize their potential to create a life of freedom when empowered with the facts.
Peak To Peak Marketing began as the brainchild of Cheryl MacNaughton, NLP Master Practitioner when she decided to leave her successful sales executive career and followed her heart of being an entrepreneur, mentor and coach. She is commited providng motivation and inspiration to the people within her team and the larger community of entrepreneurs she consults and mentors with. She is ready to assist those who are seeking answers and taking action towards creating their own personal financial freedom.
It's this commitment which drives MacNaughton to provide Peak To Peak Marketing with the cutting-edge strategies, news and resources required to create with intentions and actions in the ever-evolving global economy.
She has become a Master Consultant utilizing the strategies, principles and alliances at Wealth Masters International. http://Wealth-To-Freedom.com is designed to allow Peak To Peak Marketing to expose that there is a conspiracy against your money. Empowering the most successful entrepreneuars with influential personal development, education to become self made millionaires.
With the current global economy creating crisis after crisis people are seeking financial education and http://wealth-to-Freedom.com is designed to provide complimentary insightful information and the opportunity to go further. Our products and services provide anyone, anywhere in the world with the with guided programs, wealth creation conferences, strategies and the secrets of the ultra wealthy and well connected.
Peak To Peak Marketing offers education required to quickly develop a healthy respect for the greatest transfer of wealth in modern times. It eliminates the the agendas of traditional mass media of TV, Newspapers and Radio. With the power of internet marketing and social media connections Peak to Peak Marketing is connecting with people. http://Wealth-To-Freedom.com is built with integrity to make it stand out amongst the clutter of sites selling get rich quick . It is already achieving 1st page Google ranking in key areas that people are searching for financial knowledge and answers on.
When asked what inspires her: "I am so thrilled to be a Master Consultant with Wealth Masters International, using my experience to create http://Wealth-To-Freedom.com. She goes on to say: "the old methods of financial planning with handing over your money to financial adviser is not working for most people these days, it is now time to get financial education that will take people into the new global economy and prosper with the smart money"
Peak To Peak Marketing sites are available to all English speaking countries providing the way out of The Rat Race. It is education for all people who are seeking affordable financial education that delivers results with your active participation. Peak To Peak Marketing is also seeking motivated entrepreneurs to work with. Peak to Peak Marketing is also available to consult with local businesses who want to increase their marketing presence online.
###