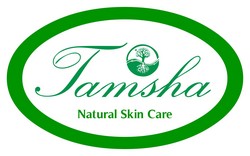 All Australian, all natural, all handmade when you order,all 30% off, you can't beat that!
(PRWEB) February 3, 2010
Tamsha Natural Skin Care is a brand new family business specialising in Australian made, natural skin care products. Established in Katherine, NT, Australia, each of our products are designed and hand made with our range including moisturisers, shower gels, shampoos, conditioners, face wash, soaps, night creams, bath salts and massage oils. Our product range continues to expand, providing even more high quality products for our valued clients.
Exceptional products at an exceptional price, combined with exceptional personal service, that is what Tamsha Natural Skin Care offers.
Tamsha Natural Skin Care prides itself on using only natural ingredients, many of which are certified organic ingredients. Each of our high quality products are hand made when ordered to maximise shelf life of the product . Tamsha Natural Skin Care is so confident of the quality of our products that it is offering an opening special for the Month of February.
Tamsha Natural Skin Care not only has exceptional products but also prides ourselves on exceptional personalised service. Tamsha Natural Skin Care has the capabilities and attention to detail to personalise your order, therefore for every specific like or need, Tamsha Natural Skin Care can create a product to suit. Similarly personalised lables can be created to meet your individual needs. Whether it to be as a momento to mark a special occasion, a gift to spoil that special someone or to represent your business, simply contact Tamsha Natural Skin Care with your individual request. Gift baskets are also available on request.
###