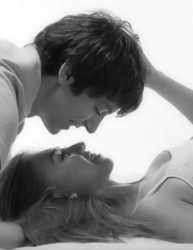 A couple can get another relationship, but not another "each other". - Jean C. Schnaak, Designer of The Loving Heart Collection
Cary, NC (PRWEB) February 4, 2010
A couple can get another relationship, but not another "each other" says Jean Schnaak, designer of a line of jewelry bearing her name and founder of Loving Heart, LLC.
As one who is quite experienced in helping people express their love to others, Mrs Schnaak urges couples to be "very present" on Valentines Day. "To do so takes a little planning," she states.
Through the designer's blog ExpressYourLove.com couples are challenged to consider the importance of their relationship and offered affordable Valentines Day ideas to ignite the imagination.
"It's just a few days until the annual celebration of romance is before us", says Mrs Schnaak , "Will you choose to approach this Valentine's Day intentionally? Or not?"
"Will you see the day as an opportunity to show your Valentine that they are your priority? Or not?"
"Will you choose to spend just a little time to make this Valentine's Day not necessarily extraordinary, just not ordinary? Or not?"
Grand gestures won't carve your name on their heart nearly as much as your tenderness and thoughtfulness will.
From her own experiences, Jean Schnaak's eyes twinkle as she suggests that, "wooing starts best in the bloom of the day, followed by one or two surprise whispers of love as Valentine's Day fully blossoms."
"As you design the day, imagine how you'd like Valentine's Day….and the night to unfold. Perhaps you'll start the day by softly sweeping the hair from their brow and presenting them with the perfect cup of morning coffee, a paper and your shared excitement about the day."
"Mid-day could be a simple phone call to remind each of you of the love you share."
"Evening plans can be as elaborate or as simple as you choose. Without a lot of fuss, you could invite your Valentine to a cozy fireside dinner or a "carpet picnic" in your living room. Prepare your own specialty. Or opt for takeout at your local market and tell "Deli- guy" that it's your night to cook!"
"Will the dress code for your soiree be evening gown and "tails", or provocative PJ's?"
"As the evening progresses, will you test the waters by lighting candles and drawing a fragrant, bubbly bath for the two of you? Or play a love song and slow dance in the foyer? Maybe a soothing massage is more your style."
Through the designer's blog, ExpressYourLove.com, Mrs Schnaak offers mental images to tease the imagination. The ideas presented are very affordable. A person must ask themselves a very important question, "On this Valentines Day, can I afford not to woo the one I love?"
Jean Schnaak states, "My passion, my company, and my line of heart jewelry gifts are about helping people express their love to the special people in their life." She asks, "This Valentine's Day will you treat your Valentine like "the one of a kind" they really are?"
Anyone considering a romantic Valentines gift that will express their love not only on Valentine's Day but every day, should consider a few of the most popular gifts of fine jewelry from The Loving Heart Collection by Jean Schnaak® e-boutique. Consider the Pocket Heart™ and Loving Heart™ Pin for men and Loving Heart™ necklaces, earrings and charms for women.
Loving Heart, LLC
Founded in 1995, Loving Heart LLC is lead by Jean Schnaak, entrepreneur, professional nurse and jewelry designer. The company's mission is to make the world a better place, one relationship at a time through a line of fine heart jewelry intended as gifts to help people express their love to others. The Loving Heart Collection by Jean Schnaak® gifts of fine jewelry are each accompanied by a Loving Heart™ verse card available in nine languages.The jewelry designs are simple, elegant expressions of love and symbolic of the special bond shared by people who love one another.Gifts from Loving Heart™ fill an unique niche -- they help customers express with verses what they feel in their hearts -- "I love you" -- in a simple, sentimental way.
Facebook Fan Page: Loving Heart
###