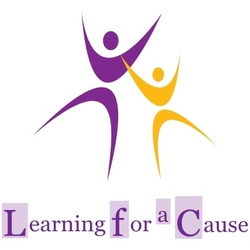 Our project, our writing, has always been about helping the community. It seemed natural that we would publish in support of Haiti in 2010 given the enormity of the crisis and Montreal's strong ties to the nation.
(PRWEB) February 4, 2010
The Learning for a Cause Student Press Initiative was founded in 2004 at Lester B. Pearson High School in Montreal by award-winning educator Michael Ernest Sweet as a way for young writers to reach audiences around the globe. However, Learning for a Cause is not only about publishing young writers in real books, it is also about real issues. In fact, most of the writing that comes from the press is concerned with our world's most pressing social problems. The books are then sold worldwide through traditional distribution channels and the proceeds are directed back into community programs and charities.
Learning for a Cause has published 5 full-length collections of student writing to date on a host of topics from war and violence to poverty and the environment. The books have featured forewords by such celebrities as Emmy-award-winning actor Martin Sheen and Hollywood socialite Candy Spelling. Received around the world with enthusiasm LFC books have attracted endorsements from the likes of Farley Mowat and David Suzuki as well as world famous philosopher Maxine Greene and legendary artists Robert Bateman and Alex Colville.
Now, in 2010, Learning for a Cause is set to launch its most ambitious slate of new publications and they are all in support of Haitian Earthquake Relief efforts. Coming this spring LFC will launch its own annual flagship anthology aptly titled "Five". Following will be a collection of plays which take Canadian history as their backdrop - History Mystery and then from English Montreal School John F. Kennedy will come a collection from special education students as well as a collection of work from grade 3 in Lennoxville Quebec. The grade three students will release their collection "Shades of Us" which explores race relations and is directly connected to on-the-ground efforts in Haiti.
Learning for a Cause Founder Michael Ernest Sweet said, "It is a distinct pleasure to support these projects as publisher. I am proud that schools here in Quebec are taking active roles to build charitable activities into their regular curriculum. I have been promoting this teaching model for years. We can connect our classrooms and indeed our students to the real world outside. What we do in a classroom can have an impact, a real impact, on the world at large. Learning for a Cause has grown and grown and our young writers really are writing toward a better world. Our writers are imagining what society could be and getting beyond merely what it is. This is a step in the right direction and I am excited."
Learning for a Cause books have placed at book competitions around the world including the World Indie Book Awards and have been the recipient of two Quebec Entrepreneurial Awards. LFC and its young writers have been featured on CBC, CTV, NPR, Vermont Public Radio and in the Globe and Mail, Canadian Teacher and the Montreal Gazette again and again. All books are available online from Amazon.com. More information about this unique and innovative educational initiative may be found at their website http://www.LearningforaCause.org. Learning for a Cause founder teacher Michael Ernest Sweet is available for interview or to deliver seminars and keynotes on classroom publishing as well as education and the 21st century and may be contacted directly at (206) 888-9549.
###