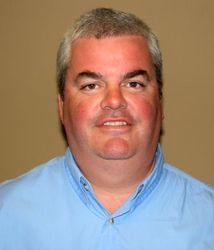 There is no longer a distinction between an online consumer and an offline consumer
Wilmington, Delaware (PRWEB) February 3, 2010
Ohana Companies, LLC, the innovation leader in rebate and payment processing, today announced that they have executed a definitive agreement to acquire the domains rebates.com and rebate.com. Financial terms of the deal were not disclosed.
"I am extremely pleased to announce the agreement for the rebates.com and rebate.com domains, which is a key foundational element for Ohana and our next innovative launch in the rebates and payment processing space," said Chris Quinlan, founder and chief executive officer of Ohana. "This will enhance our ability to drive significant, incremental revenue to our retail and vendor partners as we have been doing through our patented and patent-pending technologies, and reach more consumers directly than ever before."
According to Quinlan, Ohana will launch a comprehensive, targeted online marketing program to promote these sites in the third quarter of this year. The sites will be designed to showcase retailer, manufacturer, Energy Star, prescription, service providers and telecommunications rebates and incentives for consumers.
The sites will act as an "anchor" for Ohana's push into e-commerce and online retailing, and will also provide online customer service access to millions of consumers nationwide. Ohana's focus on quality customer service has already dramatically reduced call center volume, and establishing rebates.com is the next step in customer care.
Ohana has proven that manufacturers and retailers can significantly improve the promotional value of rebate programs, and reduce the costs associated with those programs, through "post-rebate" marketing.
"Many of our clients now understand that the consumer receiving a rebate is not the end of the promotional effort, it is the beginning of a post rebate relationship marketing initiative," Quinlan said
"There is no longer a distinction between an online consumer and an offline consumer," noted Quinlan. "Our research indicates consumers are spending as much time online as watching television, so our clients expect us to be as progressive as their own online marketing efforts."
According to venture capitalist and technology entrepreneur Rich Masterson, "This acquisition positions Ohana squarely in the lead of the rebates and payment processing industry, providing a truly innovative showcase for their patented technology that has transformed rebates from the broken model of consumers filling out paperwork, mailing in a form and waiting, waiting, waiting for a check or payment that may or may not ever arrive. Ohana's 'Everybody Wins' vision was first to embrace the power of the Internet to replace that outmoded process and make it painless, paperless and efficient."
Ohana's patented RoCS® (Return of Customer Spend) platform, a revolutionary paperless rebate process that ties directly into merchants' point of sale systems and provides valuable redemption offers to customers when they file their rebate offers. Ohana currently has key relationships with several top retailers and manufacturers, for which the company designs and implements rewards and loyalty programs that are invaluable for their partners and consumers.
About Ohana Companies:
Ohana Companies has virtually eliminated the inefficient and costly mail-in rebate and fulfillment process by offering the first 100-percent online solution to redeem, validate and fulfill rebates electronically. The company's team of innovative executives, with considerable retail, marketing, financial services and technology industry expertise, have come together to transform the broken rebate model that's been frustrating consumers, retailers and manufacturers for decades. Ohana utilizes revolutionary, patented and patent-pending technology and processes, changing the way consumers, retailers and manufacturers participate in rebates and promotional marketing, ensuring that "Everybody Wins." Additional information is available at http://www.EverybodyWins.com.
###