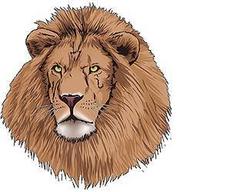 This new school is an example of the innovative educational leadership we have in our Catholic schools
Hyattsville, MD (Vocus) February 3, 2010
"This new school is an example of the innovative educational leadership we have in our Catholic schools," said Patricia Weitzel-O'Neill, PhD, superintendent of schools for the Archdiocese of Washington. "Saint Francis International School will offer the families in this community exciting new opportunities for an excellent Catholic education into the future."
Families are invited to attend open houses this Thursday, February 4th from 9:00am – 2:00pm and 7:00pm, and Friday, February 12th from 9:00am – 2:00pm.
Saint Francis International School will offer a new leadership model for Catholic elementary schools, with co-heads of school versus the traditional single principal, and teachers serving as department chairs and grade-level heads. A new integrated curriculum, being designed by the faculty and administration working together and based on archdiocesan standards, will be integrated across grades and subject areas and have a special focus on the skills necessary to help students develop into leaders in a diverse world. These include critical thinking, teamwork, ethics, language and technology. Saint Francis also will offer expanded student support services and enrichment programs, and upgraded facilities.
"The new school will enable us to have an international curriculum and to reach out to students who may not otherwise have the opportunity to have a Catholic school education," said Father Dillon.
The new school has a projected first-year enrollment of 450-500 students drawn primarily from the existing St. Camillus and St. Mark schools, and will serve children from 2 years old through grade 8. Initially located on the St. Camillus campus, with summer programs at St. Mark, the intent is to expand to two campuses in the coming years.
The concept for the new school was proposed by the principals and pastors of St. Mark (Matthew Russell, principal, and Reverend John Dillon, pastor) and St. Camillus (Tobias Harkleroad, principal, and Reverend Michael Johnson, OFM, pastor), with the full support of the Archdiocese of Washington Catholic Schools Office.
St. Camillus and St. Mark, located only three miles apart, serve populations, which are ethnically, linguistically and economically diverse. 80 percent of the 257 students at St. Camillus represent over 45 different countries, while the 266 students from St. Mark's represent over 18 different nations. Approximately 70 percent of the students at both schools are Catholic.
"Saint Francis International School will allow us to support the children with programming that neither one of the schools could have done on its own," said Harkleroad, who will serve as the co-head of Saint Francis International School with Russell.
This spring, the two school communities will begin gathering together for Masses, science fairs and socials to get to know one another and to create the Saint Francis International School spirit.
Saint Francis International School will host several open houses (February 4 and 12) for families of the two schools and for prospective new families.
For more information, prospective parents may visit http://www.saintfrancisinternational.org or call 301-434-2344 (St. Camillus) or 301-422-7440 (St. Mark).
St. Camillus School, 1500 St. Camillus Drive, Silver Spring opened in 1954 and currently has 257 students. St. Mark School opened in 1958 and now has 266 students. The Archdiocese of Washington serves 29,000 students in 96 schools in the District of Columbia and Calvert, Charles, Montgomery, Prince George's and St. Mary's counties in Maryland.
###