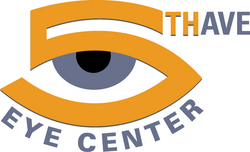 With these innovations, cataract patients no longer need to use prescription glasses after surgery and actually experience even further enhancement with the HD clarity post-surgery
New York, NY (PRWEB) February 3, 2010
Having nearly perfect vision may be attainable at any age with the help of recent technological advancements in eye surgery. In addition to promising 20/20 vision, new corrective lens implants offer the possibility of enhanced clarity for patients young and old.
One such option, called Crystalens HD, is newly available to patients with cataracts. After cataract surgery, which involves the replacement of the eye's natural lens, the HD implant automatically adjust to correct a patient's near, intermediate, and distance vision with high definition clarity. The technology, which is produces results similar to those experienced with high definition television, is being being put to the test by cataract surgeons in New York City. The Fifth Avenue Eye Center is one of the first offering the HD lens technology. "With these innovations, cataract patients no longer need to use prescription glasses after surgery and actually experience even further enhancement with the HD clarity post-surgery", said Dr. Ilan, Director of The Fifth Avenue Eye Center.
Similar lens technologies have gained popularity amongst those who are not candidates for laser vision correction procedures such as PRK, LASEK, or LASIK surgery. The VisianICL implantable contact lens is the latest option available to patients. "When LASIK came out, many glasses and contact lens wearers were excited about the prospect of corrected vision but found they were not eligible to receive the surgery. VisianICL is an exceptional, safe surgical alternative available for a wide range of candidates", says Dr. Cohen.
# # #