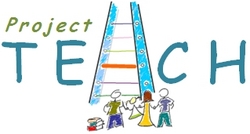 Project TEACH will help us [accomplish our school's mission] by providing our staff with easy-to-use tools that will help them ... maximize their time with the students. -- Vasilios Scoumis, Principal and CEO of Manchester Academic Charter School
Pittsburgh, PA (PRWEB) February 3, 2010
Danelo Education Solutions, LLC, a provider of innovative educational software solutions for K-12 schools, today announced a beta test agreement with Manchester Academic Charter School. During the second half of the 2009-2010 school year, Manchester Academic Charter School will use Danelo's Project TEACH suite of classroom management tools and provide feedback with the goal of enhancing the software's functionality and usability.
Project TEACH (Together Everyone ACHieves) is a set of Internet-based classroom management tools that allows schools to:

Save teachers time by enabling them to quickly and easily prepare lesson plans, assign homework, calculate and track grades, communicate with parents, etc. from any Internet-connected computer.
Help improve students' performance by providing parents, students and teachers with customized recommendations for addressing academic deficiencies. Project TEACH uses a unique, patent-pending process to analyze a student's performance against standards-based learning objectives and recommend only those third-party educational solutions that best fit the student's needs.
Increase parental involvement in their children's education by providing easy access to critical information including grades, homework assignments and identified areas for academic improvement.
"A key tenet of our school's mission is enabling each child to meet academic standards through technological innovations," said Vasilios Scoumis, chief executive officer of Manchester Academic Charter School. "Project TEACH will help us in this endeavor by providing our staff with easy-to-use tools that will help them more efficiently handle administrative tasks, so that they can maximize their time with the students. At the same time, the software will enhance communications between teachers and parents, helping everyone to be on the same page regarding our students' needs, abilities and accomplishments."
Project TEACH is expected to be released for general availability in time for the 2010-2011 school year. "Based on user feedback that we receive during the beta test program, we will add functionality to the product that enhances the user experience and provides additional student information that helps educators and parents to ensure students are receiving the best education possible," said Daniel Gonzalez, president and founder of Danelo Education Solutions.
About Danelo Education Solutions
Danelo Education Solutions, LLC was founded in 2009 to provide intuitive, informative and accessible software products to unite parents, educators and students in their common goal of providing or receiving a quality education. The company's first product, Project TEACH (Together Everyone ACHieves), is an Internet-based system that will encourage and improve communications between parents, educators and students. The company is headquartered in Pittsburgh, PA. Additional information can be found at http://www.daneloed.com.
About Manchester Academic Charter School
Manchester Academic Charter School is a co-educational day school for students in Kindergarten through Eighth Grade located five minutes off of Pittsburgh's North Shore. The school's strong community of children and adults is dedicated to the superior education of the younger student, making the most of the important years before high school.
Manchester Academic's definition of education is broad: belief in a set of Core Values; belief that learning takes place in the classroom, in the studio, on the playing fields and at home; belief that a focused elementary and middle school experience is the best beginning to a long and successful academic career. Educators at Manchester Academic believe in a strong partnership between home and school, and they work together with one goal in mind: what is best for the child.
Manchester Academic Charter School has been honored with one of the country's coveted Blue Ribbon awards for school excellence, the U.S. Department of Education announced September 9, 2008. The award is part of the No Child Left Behind-Blue Ribbon Schools Program, which recognizes public and private schools that are either academically superior in their states or demonstrate significant gains in student achievement. Additional information can be found at http://www.macsk8.org.
# # #