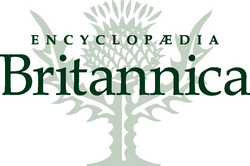 King's intellectual and oratorical skills helped integrate the struggles of African Americans into the larger American narrative of freedom.
CHICAGO (PRWEB) February 3, 2010
The four decades since the death of Martin Luther King, Jr. have been enough time for scholarly perspectives on the iconic civil rights leader to settle and even shift a bit, according to a leading King scholar writing in the Encyclopaedia Britannica.
While King is still seen as the central figure in the American struggles for racial justice in the 1950s and 1960s, historians of the period and the civil rights movement also give prominence to other figures such as Rosa Parks and Fred Shuttlesworth, says Stanford University professor Clayborne Carson, in a new section of the King entry in the encyclopedia.
However, while the organizational roles of others may now get greater credit than in the past, historians continue to acknowledge King's singular role as a charismatic figure who transformed events, such as the Montgomery bus boycott of 1955, that might otherwise have had mainly local or regional ramifications, into watersheds of moral and historical significance. More broadly, King's intellectual and oratorical skills helped integrate the struggles of African Americans into the larger American narrative of freedom.
Carson also recounts the various ways in which King has been remembered since his death, through songs, for example, and the U.S. national holiday that now marks his birthday.
Britannica says contributions such as Carson's are aimed at keeping pace with shifting perspectives, which change, even for historical events in the distant past.
"Though Martin Luther King is part of the nation's pantheon of towering figures, from a historian's standpoint his life and work are considered recent," said Britannica editor-in-chief Dale Hoiberg. "This means that our understanding of the man and his role in history are still changing, still being formed. Our aim is to bring readers not just the facts of King's life but the best-informed perspectives on it as well."
In addition to his position in the history department at Stanford, Carson is also the director of the Martin Luther King, Jr. Research & Education Institute there and executive director of the Morehouse College Martin Luther King, Jr. Collection. Professor Carson's contribution to Britannica's King coverage, which has just been published, is part of a longer and more extensive article about the civil-right leader written primarily by David Levering Lewis, the Julius Silver university professor and professor of history at New York University and author of "King: A Critical Biography" and other books.
About Encyclopaedia Britannica
Encyclopaedia Britannica, Inc. is a leader in reference and education publishing whose products can be found in many media, from the Internet to wireless devices to books. A pioneer in electronic publishing since the early 1980s, the company also still publishes the 32-volume Encyclopaedia Britannica, along with services such as Britannica Online School Edition and new printed products, which are available online at http://store.britannica.com. The company makes its headquarters in Chicago.
# # #