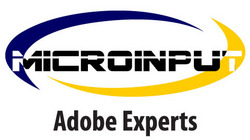 We've strategically positioned ourselves to both compete in the current market, and prepare for when the market rebounds
Toronto (PRWEB) February 3, 2010
For many outsourcing vendors, especially those with clients in sectors drastically impacted by the economic downturn, one of the greatest challenges of 2009 has been finding ways to cut costs without increasing operational risks. Microinput, a Toronto-based technology solutions provider and off-shore Adobe Solutions Partner, has met this challenge and market demands by leveraging opportunities in Poland, Europe's leading center for Business Process Offshoring (BPO). The strategic move has given the company greater access to a productive, highly educated workforce and modern infrastructure at costs competitive with India and China, and the opportunity to deliver increased ROI for its business customers in an increasingly competitive market.
According to recent reports, the world's outsourcing market is worth nearly $380 billion. Due to market conditions, firms competing for their share of this growing industry are now forced to focus their efforts on greater security, stability and adaptability to keep existing business, compete for new business and ensure that customers' business goals are met. For a number of firms, keeping pace with these trends continues to be a struggle. But for Microinput, a company whose client roster includes Raiffeisen Bank, Deloitte and IBM, adapting, while remaining profitable and increasing ROI for their customers, has been a seamless transition.
"Many outsourcing firms have relied on their customers' shrinking budgets to drive their business," said Sebastian Skwarek, chief executive officer. "But while the downturn has increased the need for strategic cost cutting, it's also ushered in a new era of accountability. Customers aren't just looking for lower costs, they want superior quality and service as well. Our operations in Canada and Poland has given us access to top-tier resources at reduced costs to help us meet and exceed the expectations of our customers and the demands of the market."
Since 1998, Microinput has provided innovative solutions designed to help its business customers strengthen customer relationships, enhance productivity and reduce operational costs for global companies. As a leading provider of Adobe right-sourcing services, the company leverages Adobe's suite of software and services to provide results-driven solutions tailored to help industry leaders meet their business objectives.
Microinput first expanded to Poland in 2003, further illustrating its continued commitment to innovation, and affording its customers a new standard of service. Since then, the company's customers have had access to a wide range of benefits, including on-demand resources, faster response times, management transparency, and experienced, world-class project managers committed to the timely delivery of all projects. Poland's infrastructure, low attrition and available protection of intellectual property have also ensured security and stability, two of business customers' greatest priorities.
The company's expansion to Poland has also mitigated a number of cross-cultural issues that often impact business goals and relationships with business customers. Microinput is better positioned than the majority of its competitors to cater to European customers. The company's network of team members are native to European clients' markets, immersed in those cultures and fluent in multiple languages.
"We've strategically positioned ourselves to both compete in the current market, and prepare for when the market rebounds," said Skwarek. "Analysts are forecasting that a significant amount of off-shoring work will soon begin move to other areas other than India and China, and we're excited to be at the forefront of outsourcing and off-shoring in the European market."
For more information about Microinput, its products and its Adobe services, visit http://www.microinput.com. Services include Adobe LiveCycle ES, Adobe Flex 3.0 and Adobe Technical Support.
About Microinput
Founded in 1998, Microinput is a leading technology solutions provider to established and aspiring Global 2000 companies. The company's expert team of consultants and technicians develop and implement solutions that solve business problems, optimize performance and productivity, increase profit margins and minimize risk. Additionally, as an Adobe partner, Microinput provides outsourced Adobe-certified services through an efficient Shared Services business model. Visit Microinput online at http://www.microinput.com.
# # #