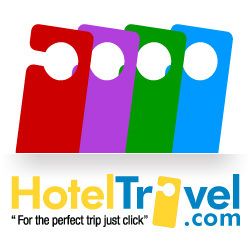 "We are obsessed with making HotelTravel.com the best accommodation booking site online. We are driven to continually refine and enhance the customer experience with helpful tools that are both easy-to-use and practical based on their needs."
(PRWEB) February 4, 2010
HotelTravel.com has upgraded its latest website with innovative dynamic travel content, and other exciting applications, to empower consumers with more information to plan unique holidays.
The site's main hotel search function is prominently displayed on the upper left hand corner of every page on HotelTravel.com. A new filtering tool allows guests to tailor their accommodation selection by area, hotel name, budget, must have facilities, or hotel chain. This live filter application gives instant on page results and allows customers to select properties best suited to their individual travel plans.
Another important addition offers 'Real Close', Real Hot' or 'Real Popular' hotel alternatives, leaving customers spoiled for choice.
This handy feature pops up on individual hotel pages providing a list of alternative hotel choices just in case. 'Real Close' offer alternative hotels with the same criteria within close proximity and gives the distance away in metres. 'Real Hot' offers the best deals (from four current promotions) within a two kilometre radius. 'Real Popular' are the best selling hotels available on HotelTravel.com in the chosen destination with the distance from the original property conveniently provided.
HotelTravel.com also added informative event and travel content on its attractive new-look right hand border. The event calendar scrolls through thousands of events with a news feed type interface based on customer destination and travel periods.
Travel guide navigation has also been completely revamped; making it faster and more convenient to access valuable information using exclusive technology developed by HotelTravel.com's programming team. Insightful travel articles (by destination or topic) are now delivered dynamically to enhance the customer's travel experience, providing helpful traveller's tips, sightseeing options, transportation and information on local activities from the website's extensive archive of travel guides in eight major languages.
HotelTravel.com Founder & CEO, Blair Speers, said the company's sole focus was on providing consumers with the best customer experience, and the most attractive available rates, for booking hotels on the Internet.
"We are obsessed with making HotelTravel.com the best accommodation booking site online. We are driven to continually refine and enhance the customer experience with helpful tools that are both easy-to-use and practical based on our customer's needs.
"During peak travel periods the new functionally will help customers find accommodation faster in difficult destinations around Asia. This will be especially true for Patong hotels or Sukhumvit hotels in Thailand, Kuta hotels on Bali, Causeway Bay hotels in Hong Kong or for Clarke Quay hotels in Singapore," he added.
About HotelTravel.com
HotelTravel.com is a leader in worldwide hotel bookings and a pioneer in online customer service, providing the inside track to the best deals and discounts for hotels in more than 100 countries. Founded in 1999, the company's multi-lingual website offers eight languages – English, Chinese, Japanese, French, German, Spanish, Italian, and Korean – supported by a 24-hour customer service centre staffed by native speakers in each language. The company employs over 300 staff, 'Real People providing Real Service', with offices in Thailand, Malaysia and China.
###