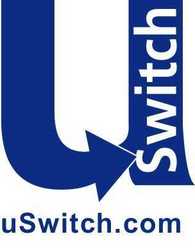 Self-rationing in this way is the biggest warning sign yet about the affordability of energy.
(PRWeb UK) February 4, 2010
Scottish and Southern Energy's Interim Management Statement today (3rd February 2010) reveals that household energy usage went down during the bitter cold snap(1), sparking concerns that consumers are rationing their energy in an attempt to keep bills affordable says uSwitch.com.
Despite the bitter cold, the supplier saw a year-on-year drop in household energy consumption between 1st October 2009 and 31st January 2010, suggesting that customers turned their heating down during the cold snap. But despite this evidence of consumers self-rationing their energy, Britain's big six energy suppliers are remaining tight lipped about the prospect of cutting prices:

Bitter weather should have pushed up household usage, but Scottish and Southern Energy reports a year-on-year 5% drop in gas consumption and a 4% drop in electricity consumption per customer between 1st October 2009 and 31st January 2010(1) – consumers could be self-rationing because of concerns over the cost of energy
Scottish and Southern Energy's half year profits were up 36% from £302.6m in September 2008 to £410.5m in September 2009(2)
Suppliers increased prices by 42% or £381 in 2008 and cut by 4% or £54 last year(3)
Average household bill now £1,239 a year - £327 or 36% more than at the beginning of 2008 despite last year's price cuts(3)
Scope for further cuts – uSwitch.com urges all suppliers to act now to help consumers with their winter fuel bills.
Ann Robinson, Director of Consumer Policy at uSwitch.com, says: "This is clear evidence that the high cost of energy is starting to take its toll. During the bitterest winter we've seen for years households were using less energy instead of more. This suggests that many were choosing to go cold rather than risk running up large bills. Self-rationing in this way is the biggest warning sign yet about the affordability of energy. Energy companies are enjoying a bumper year of low wholesale prices - conditions are ripe for a price cut and we would urge suppliers to act now so that consumers can enjoy the benefit this winter when it really counts.
"Prices rocketed by 42% or £381 in 2008 and dropped last year by 4% or £54(3). If suppliers do not intend to cut their prices again this needs to be explained quickly, clearly and openly to consumers who might otherwise be left feeling short-changed.
"Consumers must help themselves too. They could give themselves an average £300 price cut just by moving to an online energy plan – these are consistently cheaper than suppliers' standard plans but only 5% or 1.3 million households are on one(4). If today's news is anything to go by this could be the best chance of a price cut many households could expect this year."
For more information visit http://www.uSwitch.com or call 0800 093 06 07
Notes to editors:
1. Scottish and Southern energy's interim Management Statement issued 3rd February, 2010:
2. Scottish and Southern Energy's announcement 'Financial report for the six months to 30th September, 2009' issued 11th November, 2009.
3. Based on a medium user customer using 3,300 kWh of electricity and 20,500 kWh of gas, on a standard Dual Fuel plan, paying on receipt of bill with bill sizes averaged across all suppliers and all regions.
4. Ofgem.
###