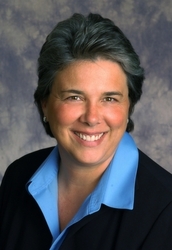 While this past year was a little more than just a bump, it's helped shape who Oneupweb is today--and we're a little stronger as a result.
Traverse City, MI (PRWEB) February 4, 2010
Be Relentless™ isn't just Oneupweb's tagline, it's their lifestyle. And no one serves as better testament of how far this frame of mind can take you than Oneupweb Founder and CEO Lisa Wehr. Despite a collapsed economy, Wehr remained a focused and determined business leader, relentless in her pursuit to keep her digital marketing agency, Oneupweb, and her staff pushing forward through the economic rubble. And her persistent diligence and strength are what landed her on this year's list of 2010 Enterprising Women of the Year award winners.
Enterprising Women is the nation's only women-owned magazine geared exclusively towards women business owners. The magazine reports the mounting political, economic and social influence women are generating as well as the overall power of entrepreneurial women.
The magazine's editorial team was flooded with entries this year, but after sifting through the hundreds of nominations that were submitted, an advisory board of more than one hundred distinguished women entrepreneurs from the United States and around the world made their final selections. And Wehr was among them.
The Enterprising Women of the Year award is considered to be one of the most prestigious awards in the world for women entrepreneurs. Award winners have to exemplify extraordinary leadership in both their line of work as well as their community. And Wehr, along with the other 2010 nominees, did an exemplary job of this considering the economic circumstances.
"I'm honored to be receiving such a distinguished award," says Wehr. "There were times when I had serious doubts about the future of Oneupweb, but I'm a fighter--always have been and always will be."
And fight her way through is just what she did, making Lisa a prime example of what it takes to become and ultimately, remain a top woman business owner.
"I wouldn't trade any of the bumps and bashes I've experienced throughout the years," says Wehr. "While this past year was a little more than just a bump, it's helped shape who Oneupweb is today--and we're a little stronger as a result."
Bumps and bashes aside, Wehr is a relentless business owner, determined to scale and seize any challenge thrown before her--making her the perfect fit for the 2010 Enterprising Women of the Year award. For more information on Oneupweb, please call 877.568.7477.
About Oneupweb
Oneupweb has been an innovator in digital marketing for more than a decade, creating integrated online marketing plans that incorporate natural search engine optimization (SEO), paid search marketing (PPC), social media marketing, digital pr, display advertising, analytics, creative services, mobile marketing, website design, web 2.0 technology, audio/video/podcasting, and research, training and consultation. Heralded by an independent research firm for their leadership team, Midwestern work ethic and solid experience in optimizing complicated sites, Oneupweb has been named a Top 20 Search Marketing Agency by Advertising Age for three consecutive years, and CEO Lisa Wehr is recognized as an Ernst & Young Entrepreneur of the Year. The company publishes an award-winning blog entitled StraightUpSearch, and an award-winning newsletter entitled OneUp Low-Down. Oneupweb is a privately held company located in Traverse City, Michigan. For more information on Oneupweb, please call 231.922.9977, visit OneUpWeb.com or follow them on Twitter @Oneupweb and @LisaWehr.
# # #