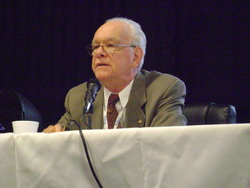 This was our best conference ever. The ongoing research is exciting, especially as participants learn from each other.
Houston (PRWEB) February 3, 2010
Last week over 100 university researchers, consultants, retailers and growers from around the world gathered at the U.S. Ag Associates Conference for a common purpose: to learn how to push crop yields to the next level. Held in Houston, Texas, the three-day event hosted by StollerUSA is a research seminar where participants share leading-edge innovation and technology in plant performance.
Nearly 100 crop enthusiasts from 20 countries demonstrated passion and dedication with presentations made on a variety of crop studies. Thanks to the efforts of all participants, the conference yielded significant and positive results. The conference findings do more than generate insightful conversations…they are the foundation for future research and yield-enhancing technology. At the conclusion of event, participants are encouraged to take the shared knowledge to conduct their own research and field trials for presentation in 2011.
"This was our best conference ever," states Jerry Stoller, president and founder of the Stoller Group. "The on-going research is exciting, especially as participants learn from each other. Understanding the language of the plant is the beginning of Unleashing the Power of Plants."
The highlight of the conference research came when Jerry Stoller presented a study on what is considered to be the world record replicated plot soybean yield. Working with independent researchers, Stoller's R&D team used their latest product innovation—a plant hormone formulation that's still in the testing phase—to reach a peak soybean yield of 166 bu/acre. Done in a replicated plot under controlled growing conditions, the implications of this data created enthusiasm and excitement with attendees.
The large international attendance at the conference shows that Stoller technology is being used throughout the world to meet broad challenges across a variety of crops and farming practices. A wide variety of topics were discussed at the conference, but the reoccurring theme was how crop productivity is impacted by stress that occurs during the growing cycle. From corn and soybeans to tomatoes, pineapples and coffee, the diversity of crops benefitting from Stoller technology is impressive.
The first meeting of U.S. Ag Associates Conference was held in Chicago seventeen years ago. A small group of consultants and Stoller representatives collaborated to determine how they could learn from each other. The initiative was to share information and conduct field investigations to increase everyone's knowledge. Today the conference goal remains the same – to share information and discuss ideas in an effort to take agriculture to the next phase of productivity.
To learn more about the research presented at the conference, visit the StollerUSA blog at http://www.stollerusa.com/blog or read coverage at http://www.agwired.com/category/stollerusa. By request, more details and presentation materials can be made available by contacting Jeff Morgan, jmorgan(at)stollerusa(dot)com.
StollerUSA is dedicated to helping producers enhance their crops by maximizing genetic expression. The result is in enhanced marketable yield, resistance to insects, nematodes and disease, while maximizing return on investment. Stoller products are proven to ensure optimum plant growth by maintaining appropriate hormone balance in combination with supporting nutrients, resulting in healthier, more productive crops that are better able to withstand stress and achieve their full genetic potential.
In agribusiness for more than 40 years, StollerUSA markets a full line of products to help farmers increase crop yield and quality. StollerUSA, headquartered in Houston, is actively researching and developing plant performance products in more than 50 countries. For more information on StollerUSA, visit http://www.StollerUSA.com.
# # #