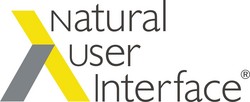 It is amazing to see that this region holds so many creative and innovative companies. We are very delighted and honored with this award." - Harry van der Veen, NUITEQ's CEO
(PRWEB) February 4, 2010
NUITEQ® announced today that it has received the prestigious Innovation Company of the Year 2010 award at the Alvar Gala.
In the North Swedish region, there is a long tradition of innovation, creativity and entrepreneurial spirit. Alvar Gala awards companies in this region, that offer unique products, projects and services, that create significant impact in the region, by attracting business and creating job opportunities.
NUITEQ's multi-touch software solution, Snowflake Suite is a commercially available multi-touch software product that is available for different hardware technology platforms, including rear camera based solutions, Nextwindow, 3M, N-trig, Nexio and others. The product has an integrated vision tracking solution for the rear camera based solutions and unique API bridges for other hardware technology platforms, allowing companies to distribute their multi-touch software applications through NUITEQ's API software. Snowflake Suite comes with a wide spectrum of multi-touch software applications including PDF Viewer, Media viewer (supporting many media formats like images, videos and 3d models), games, educational applications and presentation tools. The solution has earned a Certificate of Finalist Recognition in Best New Product or Service of the Year - Media & Entertainment, in the 2009 International Business Awards.
The Snowflake SDK (Software Development Kit) allows software developers to create their own innovative multi-touch software applications inside Snowflake with the C++ programming language. The SDK comes with sample applications, tutorials and instructions in order to assist the developers to easily develop the applications.
NUITEQ's Snowflake Suite is globally used by clients and partners in a wide spectrum of different industries covering banking, education, media, exhibition, entertainment, museums and others.
The Innovation Company of the Year 2010 award is an endorsement for NUITEQ's vision and constant innovation in the multi-touch technology area and a recognition to NUITEQ's on-going efforts to bring multi-touch technology to a wider spectrum of users.
"It is amazing to see that this region holds so many creative and innovative companies. We are very delighted and honored with this award.", says Harry van der Veen, NUITEQ's CEO. "It feels really great to receive recognition for all our hard work and efforts. It is a true priviledge to be located in this amazing region and to be part of and receive the support of, this friendly and world class entrepreneurial community."
About NUITEQ
NUITEQ is a Skellefteå headquartered, Swedish technology company focusing on delivering advanced multi-touch software solutions for commercial applications. Its software product Snowflake Suite, which received a Stevie Awards finalist recognition for Best New Product or Service of the Year 2009 - Media & Entertainment, is available to end clients, software developers, system integrators, VARs and OEMs.
NUITEQ's vision is to change the way people interact with technology, by creating a natural interface between users and technology. Visit http://www.nuiteq.com for more information.
###