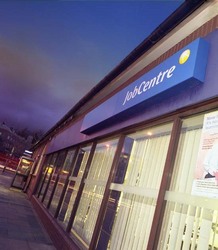 Reducing energy bills by 13% not only saves the DWP money but also helps the Department meet central government targets to reduce consumption, reduce carbon production and increase the efficiency of its occupied space.
Horley, UK (PRWeb UK) February 9, 2010
With the support of Telereal Trillium, the Department for Work and Pensions is leading the way in government in embedding sustainability and reducing its environmental impact. They are working together on a programme to reduce both the Department's carbon emissions and energy bills. In order to achieve this, they embarked on a programme called RISE (Re-launched Initiative Saving Energy) in 2005 which included the installation of smart meters and an automatic meter reading (AMR) system across the estate. This has resulted in a saving of over 13% in the DWP's annual energy and water bills.
Simon Phillips, Energy and Environment Director at Telereal Trillium, explains the benefits of smart meters. "Smart meter technology develops on the old adage that if you cannot measure you cannot manage. It provides consumption profiles for premises, which has provided invaluable information to support and encourage energy efficiency campaigns. These benefits have been acknowledged with electricity suppliers – we have taken that a stage further by applying smart meters to gas and water supplies. Having reviewed a number of potential suppliers we soon realised that Stark and SavenergyOnline fulfilled the criteria we were looking for."
Stark has a triple role in this programme: it supplies the data loggers for the new smart meters that have been installed; it collects the data from these loggers; and it makes all the Day + 1 data from these meters available to Telereal Trillium's facilities managers by 7am each morning, via Stark's web-based SavenergyOnline service.
"The advantage of smart meters is the data that's collected from them provides clear visibility on exactly where energy waste is happening," said Jack Collins National Energy Manager for Telereal Trillium. "We have in the region of 100 facilities managers at Telereal Trillium who have access to the meter data provided by Stark's SavenergyOnline service. This information is in a graphical format, so it's very easy to spot where unusual energy consumption is occurring. For example, we identified a water leak that was wasting 160 cubic meters a week and gas wastage where the heating was running in one building for most of the night."
There are two further advantages of the AMR system. Firstly, converting the electricity supplies to half hourly has enabled Telereal Trillium to get better rates on DWP's electricity tariffs. Secondly, the Government's Carbon Reduction Commitment Energy Efficiency Scheme (CRCEES) starts in April 2010 and the more smart meters a company installs in the first two years of the CRC, the more 'early action metric' points it will receive. These extra points will help to put the DWP higher up the CRC league table.
"The DWP is one of the few organisations to roll AMR out across all three utilities and we are delighted with the information and insight Stark's SavenergyOnline gives us," concluded Simon Phillips. "Reducing energy bills by 13% not only saves the DWP money but also helps the Department meet central government targets to reduce consumption, reduce carbon production and increase the efficiency of its occupied space."
About DWP and Telereal Trillium:
The Department for Work and Pensions (DWP) is one of the largest government departments, serving over 20 million people in the UK. It has two main operational businesses: Jobcentre Plus and The Pension, Disability and Carers Service.
In 1998 the Department entered a 20-year property outsourcing partnership with Telereal Trillium (then Trillium). The Department transferred its entire estate of some 650 properties to Telereal Trillium in return for comprehensive property and facilities management services. The Department expanded its contract in 2003 to include 1,000 job centres nationwide.
The facilities management service includes energy management services.
About Automatic Meter Reading (AMR):
With Stark's AMR (smart metering) service, utility meters are read automatically at half hourly intervals and this half hourly data is updated daily and made available online to organisations from 7am. This enables Stark's clients to see exactly how much energy they are using - and where waste is occurring. It also eliminates estimated billing, as the bills the suppliers send are based on actual usage.
###