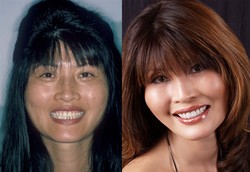 Aesthetics .... .... the branch of philosophy dealing with beauty and taste.
Wellesley, MA (PRWEB) February 9, 2010
A series of websites produced for various cities have been created by Dr. Paul R. Chalifoux of Wellesley, MA, to serve as a central resource for aesthetic and appearance related services. Lists of all the possible procedures, techniques and ideas available to improve a person's appearance, health and self esteem are listed and described in each website. A central website, http://www.aestheticshealth.com, provides general information and links to each city.
There is no central resource to find appearance and health related topics. Google and Yahoo searches are specific to information entered by the user. http://www.BostonEsthetics.com was created as a central resource to improve appearance through plastic surgery, weight loss, smile design and appearance related services such as hair replacement. The site was expanded when it became apparent people needed to be healthy and happy to feel good about their appearance. Hence, mental, dental and physical health was added.
Each website includes physical changes such as weight loss, over twenty plastic surgery procedures, hair replacement, skin care, laser eye surgery or smile design. Fashion and style with such things as hair style, estheticians and make up, manicure and nails, glasses, and beauty products, clothes, shoes, accessories and jewelry are included. A variety of over one hundred areas are listed so people can discover the possibilities. Small procedures such as tooth bleaching to more involved full extreme makeover procedures are listed and reviewed.
There are many different city websites so local resources are discovered by advertisements and Google specific searches on the website. Each website mirrors the original BostonEsthetics.com including AtlantaEsthetics.com, BaltimoreEsthetics.com, Chicago-Esthetics.com, LasVegas-Aesthetics.com, LosAngelesAesthetics.com, Miami-Esthetics.com, NewYorkEsthetics.com, PhiladelphiaEsthetics.com, PhoenixAesthetics.com, SanAntonioEsthetics.com, SanDiegoEsthetics, SanFrancisco-Esthetics.com, SeattleAesthetics.com, WashingtonEsthetics.com and WellesleyEsthetics.com. Information of each website is the same but local resources are listed separately on each.
# # #